Hello this is my first post because iam new.
I was wondering i wanted to overclock my graphic card BUT iam a newb in overclock i only overclock my phone xD
Ok i have a Sapphire ATI Radeon HD5570 what are the best specs without stressing my videocard?
here is BTW a picture of GPU-Z
A picture of 3D Application Settings CCC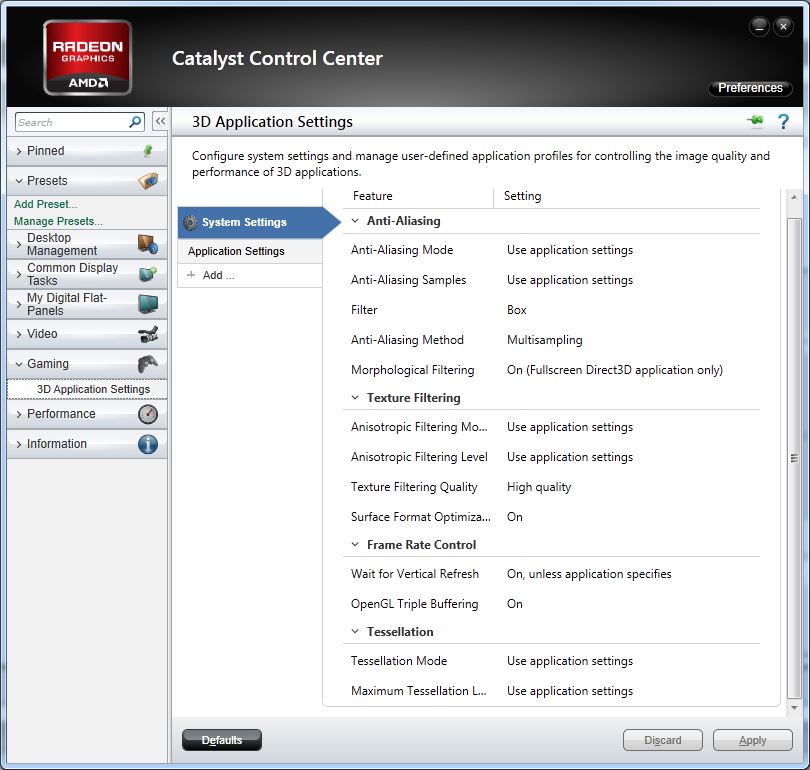 Friendly kinds.