Monday, September 7th 2009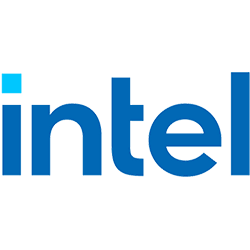 Ahead of a formal launch, pricing of socket LGA-1156 processors, an untimely leak from Newegg.com that was updating its site, spilled pricing details of a broad range of socket LGA-1156 processors and motherboards. These prices give us an indication of what prices will finally look like, in the US market, and more or less match speculated prices doing rounds for quite some time now.

To begin with, Intel Core i5 750, Core i7 models 860 and 870 are priced at $209.99, $299.99, and $579, respectively, close to the 1000 unit prices that surfaced weeks ahead. At $209.99, the 2.66 GHz Core i5 750 will be highly competitive with AMD's Phenom II X4 BE offerings in that price range. The 2.80 GHz Core i7 860 is expected to perform on par, or better than the Core i7 920, while being priced a notch higher. The Core i7 870 2.93 GHz only holds premium value at $579, since it ends up being the fastest socket LGA-1156 processor money can buy.

On the motherboards front, there are three clear sub-divisions seen, to denote motherboards with a particular kind of feature-set. There's a sub-$150 group that is characterized by basic features the platform provides, with one or two PCI-E x16 slots (with usual lane arrangement of x16, x4). Notable products in the group include MSI P55-CD53 ($119.99), ASUS P7P55D LE ($134.99), Gigabyte P55-UD3R ($139.99), and Biostar TP55 ($119.99). Products in the next group are priced between $150 and $200, and offer mid-range features including two or rarely three PCI-Express slots (usually x8, x8, x4 (if available)), and better overclocking features. Notable products include MSI P55-GD65 ($159.99), ASUS P7P55D EVO ($194.99), ASUS P7P55D Pro ($169.99), Gigabyte P55-UD4P ($169.99), Biostar TPower i55 ($184.99), and EVGA 123-LF-E655-KR (169.99). Finally, the >$200 segment is where the premium fun starts, with high-end, overclocker-grade, or simply feature-packed products. Notable ones include ASUS Maximus III Formula ($249.99), Gigabyte P55-UD6 ($249.99), and EVGA P55 FTW ($229.99). These boards may include three or more PCI-E slots. Some of these up the order could even feature additional PCI-E bridge chips for better interconnect bandwidth.

The so-advertised "P55-compatible" DDR3 memory kits have also made it, and are fairly on-par with standard prices. Manufacturers dropped in some heatspreader/cooler, density, and speed innovations to bring up premium SKUs. The new lineup of processors and compatible motherboards will be made available in this week.