Monday, December 14th 2009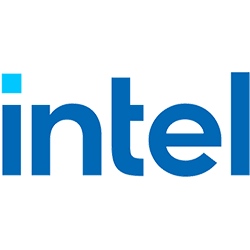 Contrary to older reports, Intel will stick to the Core i7 brand identifier to sell its first consumer (client) six-core processor based on the Nehalem architecture, codenamed "Gulftown". The first offering of these socket LGA-1366 processors, is the Core i7 980X Extreme Edition. Its positioning and pricing shows that Intel will replace its current flagship desktop processor, the Core i7 975 Extreme Edition with it, and at the very same price-point of US $999 (in 1000 unit tray quantities).
A future price list also shows that the Core i7 980X Extreme Edition is slated for March 2010. A month ahead of its launch, Intel will introduce the Core i7 930, which succeeds the Core i7 920 at its price-point of $284. The Gulftown core will be manufactured on Intel's brand new 32 nm HKMG process, it features 6 processing cores with 12 threads (HyperThreading Technology), triple-channel DDR3 memory with its integrated memory controller, 6.4 GT/s QPI link to the Intel X58 Express chipset, 12 MB of L3 cache, compatibility to platforms that support the Core i7 9xx processors, and 130W TDP. The Core i7 980X Extreme Edition comes with a clock speed of 3.33 GHz, The Core i7 930 on the other hand, is a quad-core processor which runs at 2.80 GHz.
PCOnline.com.cn
,
ZOL.com.cn