Thursday, July 27th 2017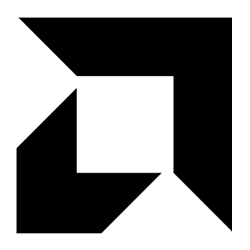 AMD today announced its Ryzen 3 series value desktop processors in the socket AM4 package. The lineup consists of the Ryzen 3 1200 priced at $109, and the faster Ryzen 3 1300X priced at $129; and compete with Intel Core i3 dual-core SKUs, such as the i3-7100 and the i3-7300, respectively. What AMD has going for these chips is that they are quad-core, even if they lack SMT featured on Ryzen 5 series quad-core parts. Both are endowed with 8 MB of shared L3 cache, and unlocked base-clock multipliers.
The Ryzen 3 1200 is clocked at 3.10 GHz, with 3.40 GHz boost, and XFR (extended frequency range) adding another 50 MHz; while the Ryzen 3 1300X is clocked at 3.40 GHz, with 3.70 GHz boost, and XFR adding a further 200 MHz. In most scenarios, the chip should boost up to 3.90 GHz. AMD carved the two Ryzen 3 series parts out of its 14 nm "Summit Ridge" silicon, by disabling two cores and 4 MB L3 cache per CCX, resulting in 4 cores and 8 MB of total L3 cache. Both chips feature TDP ratings of 65W, and include AMD Wraith Stealth cooling solutions.