Friday, November 3rd 2017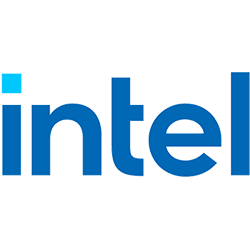 Intel today announced it has begun shipping its Intel Stratix 10 SX FPGA - the only high-end FPGA family with an integrated quad-core ARM Cortex-A53 processor. With densities greater than 1 million logic elements (MLE), Intel Stratix 10 SX FPGAs provide the flexibility and low latency benefit of integrating an ARM processor with a high-performance, high-density FPGA needed to tackle the design challenges of next-generation, high-performance systems.
By integrating the FPGA and the ARM processor, Intel Stratix 10 SX FPGAs provide an ideal solution for 5G wireless communication, software defined radios, secure computing for military applications, network function virtualization (NFV) and data center acceleration.
"With Intel Stratix 10 SX FPGAs, Intel reaffirms its 'all in' commitment to SoC FPGA devices combining integrated, flexible ARM cores with high-performance FPGAs," said Reynette Au, vice president of marketing, Intel Programmable Solutions Group. "We now provide a wide set of options for customers needing processors and FPGAs, with device offerings across the low-end, mid-range and now, high-end FPGA families, to enable their system designs."
Customers can implement their designs today with the Intel Stratix 10 SX FPGA, using the Intel SoC FPGA Embedded Development Suite (Intel SoC FPGA EDS), a comprehensive tool suite for embedded software development. It comprises development tools, utility programs, and design examples to jump-start firmware and application software development.
The Intel SoC FPGA EDS also enables customers to utilize the ARM Development Studio 5 (DS-5) Intel SoC FPGA Edition to code, build, debug and optimize their applications.
Manufactured on the Intel 14-nanometer process technology, the Intel Stratix 10 SX FPGA combines an ARM hard processor system with the Intel HyperFlex core fabric architecture to create a high-performance and power-efficient SoC FPGA. Source:
Newsroom @ Intel