Wednesday, August 22nd 2018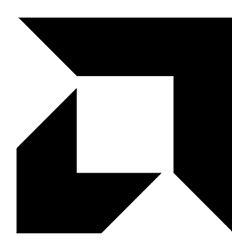 AMD is reportedly prioritizing its first 7 nanometer silicon fabrication allocations to two chips - "Rome," and "Vega 20." Rome, as you'll recall, is the first CPU die based on the company's "Zen 2" architecture, which will build the company's 2nd generation EPYC enterprise processors. "Vega 20," on the other hand, could be the world's first 7 nm GPU.
"Vega 20" is not a mere die-shrink of the "Vega 10" GPU die to the 7 nm node. For starters, it is flanked by four HBM2 memory stacks, confirming it will feature a wider memory interface, and support for up to 32 GB of memory. AMD at its Computex event confirmed that "Vega 20" will build Radeon Instinct and Radeon Pro graphics cards, and that it has no plans to bring it to the client-segment. That distinction will be reserved for "Navi," which could only debut in 2019, if not later.
Source:
VideoCardz