Friday, September 14th 2018
When Bethesda took the stage at E3 this year and announced Wolfenstein: Youngblood, many were dismayed and feared that the lower-than-expected sales for Wolfenstein II, combined with the deep discounts early in the product cycle, may have changed the timeline in more ways than one. Specifically, there was doubt on whether another numbered entry was coming to the main Wolfenstein story which had received a reboot of sorts beginning with the 2014 hit Wolfenstein: The New Order. In an interview with GameCentral, Pete Hines (VP, PR and Marketing for Bethesda) confirmed that Youngblood is to be treated as a standalone title similar to what we saw with Wolfenstein: The Old Blood in 2015, and that MachineGames is absolutely going to develop Wolfenstein III.
Specifically, Pete Hines said and I quote, "Absolutely we're making a Wolfenstein III. They [MachineGames] said on stage that they're taking a break from the larger story to do this thing. But we all have to see how that ends." This was part of a long discussion, that is well worth the read, with insights on the revival of single-player AAA games, Bethesda's continual commitment to story-driven gameplay, and more. As part of said discussion, Pete Hines also helped provide some relief to fans of Arkane Studios' Dishonored series which, as with the recent Wolfenstein series, enjoyed great success with the first entry but then tapered down subsequently when it comes to sales of Dishonored 2 and its standalone DLC. Arkane Studios
had recently said
that the series is "resting", and in response to this Pete said that he "wouldn't read too much into that" and that Arkane having two studios meant that the situation was similar to how Bethesda Studios themselves went from the Fallout franchise to Starfield before returning to The Elder Scrolls series. Sounds like good news to Dishonored fans, and we will be sure to inform our readers of any updates accordingly.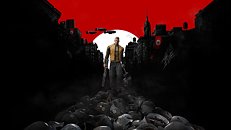 Source: GameCentral Interview with Pete Hines