Wednesday, November 28th 2018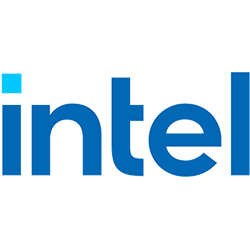 For years Intel was able to maintain their endless tick-tock cycle however with the switch from 14nm to 10nm Intel realized all too late that they had bitten off more than they could chew. According to Robert Swan, Intel's Interim Chief Executive Officer and Chief Financial Officer, "we set out in the transition to 10 nm to attempt to scale much faster than we ever had at a time when I think most would argue the technology and the science and the challenges are more challenging they've ever been. So, we took a fairly aggressive scaling factor, roughly 2x of what the competitors do. So, we went for the analogy that a grand slam, I think, when the competition was hitting really solid singles."
Essentially Intel had hedged their bets that they could take a revolutionary step instead of the more typical evolutionary one thereby leaving their competition behind. Instead, it's resulted in the current situation that we are all very much aware of, that Intel is far behind their original predicted schedule. While that timeline has since been revised and they are now on course to release 10nm products in 2019, and 2020 Intel has also made it known that they plan to regain their leadership position as that transition begins.
You can check the entire transcript for more in-depth details from Intel at the source below. Sources:
Seeking Alpha
,
Via Reddit