Monday, February 11th 2019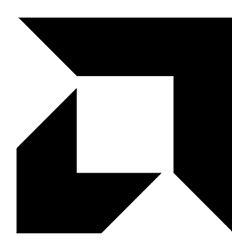 AMD's Ryzen 3000 series is one of the most hotly anticipated hardware launches in recent times. I'd say that the hype surrounding AMD's processor launches, unlike Intel's, has become vested with an actual enthusiasm that is likely in our nature - to see the underdog come out with innovative products that reverse market expectations. AMD's processor launches have seen hype levels rivaling - and even surpassing, all of this anecdotally, of course - some GPU launches. It makes sense for AMD to embrace every opportunity it gets to build hype around its products - and it seems the company will be doing just so at GDC 2019, which will run from March 18th through March 22nd.
AMD will be hosting a time slot at GDC 2019 in San Francisco. Hosted by Ken Mitchell, the presentation that has been slotted in to GDC's panels is titled ""AMD Ryzen Processor Software Optimization (Presented by AMD)". As the announcement reads, this presentation is meant to "Learn about the Ryzen line up of processors, profiling tools and techniques to understand optimization opportunities, and get a glimpse of the next generation of "Zen 2" x86 core architecture. Gain insight into code optimization opportunities and lessons learned with examples including C/C++, assembly, and hardware performance-monitoring counters." So no, there won't be any architecture deep dives. But there will be some new information - and we all know that speculating and running through the breadcrumb trail is a huge part of the fun.
GDC Schedule
,
via PC Games HArdware.de