Saturday, July 12th 2008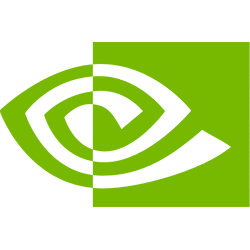 A suspicious new model of the flagship GeForce GTX 280 made by Leadtek going by the name 'GeForce GTX 280 Extreme' is put on pre-order on the popular British computer component online store Overclockers UK (OCUK). It can be found
here
. There are some hints that point toward this being based on a 55nm core:
Extremely high parameters such as 738 MHz core, 1666 MHz shader domain and 2520 MHz memory albeit GDDR3, traditionally Leadtek doesn't offer such high manufacturer overclock for even its premium variants.
Such insanely high parameters cannot be reached by a manufacturer on reference cooling, for example, even the EVGA e-GeForce GTX 280 HC (liquid-cooled) comes with 670 MHz core, 1458MHz shader domain and 2430 MHz memory.
Although traditionally OCUK isn't very discount-friendly, and that this is a premium GTX 280 variant, that still doesn't warrant a whopping £387.74 (US $771.29) price-tag.
The Leadtek website neither has a product entry for this nor is it part of any of their press-releases leading us to believe it's an upcoming product. With such parameters, it only puzzles us if it indeed is the GT200b making for 'UFO sightings' in the markets.
Sources:
Overclockers UK
,
iXBT