Joined

Mar 18, 2008
Messages

4,990 (1.12/day)
| | |
| --- | --- |
| System Name | Virtual Reality / Bioinformatics |
| Processor | Undead CPU |
| Motherboard | Undead TUF X99 |
| Cooling | Noctua NH-D15 |
| Memory | GSkill 128GB DDR4-3000 |
| Video Card(s) | EVGA 2080Ti |
| Storage | Samsung 960 Pro 1TB + 860 EVO 2TB + WD Black 5TB |
| Display(s) | Acer K272HUL, HTC Vive |
| Case | Fractal Design R5 |
| Audio Device(s) | BOSE 2.0 |
| Power Supply | Seasonic 850watt |
| Mouse | Logitech Master MX |
| Keyboard | Corsair K70 Cherry MX Blue |
| Software | Windows 10 Professional/Linux Mint |
Out of nowhere my daily drive OC has become unstable. Took the CPU out to check and saw this. Does it look like it has some sort of dark area near the edge? This is an RMAed Sabertooth X99 i received 2 yrs ago after the original one killed itself along with the CPU.
Currently it runs fine at all stock settings. However any core OC will lead do random freeze on desktop. All 128GB RAM are still recognized just fine. Would it be safe to put everything back together and try one more time? Or better RMA again? The error msg I was getting was WHEA or something like that.
Man X99 platform surely has been nothing but trouble.
Back of CPU seems fine though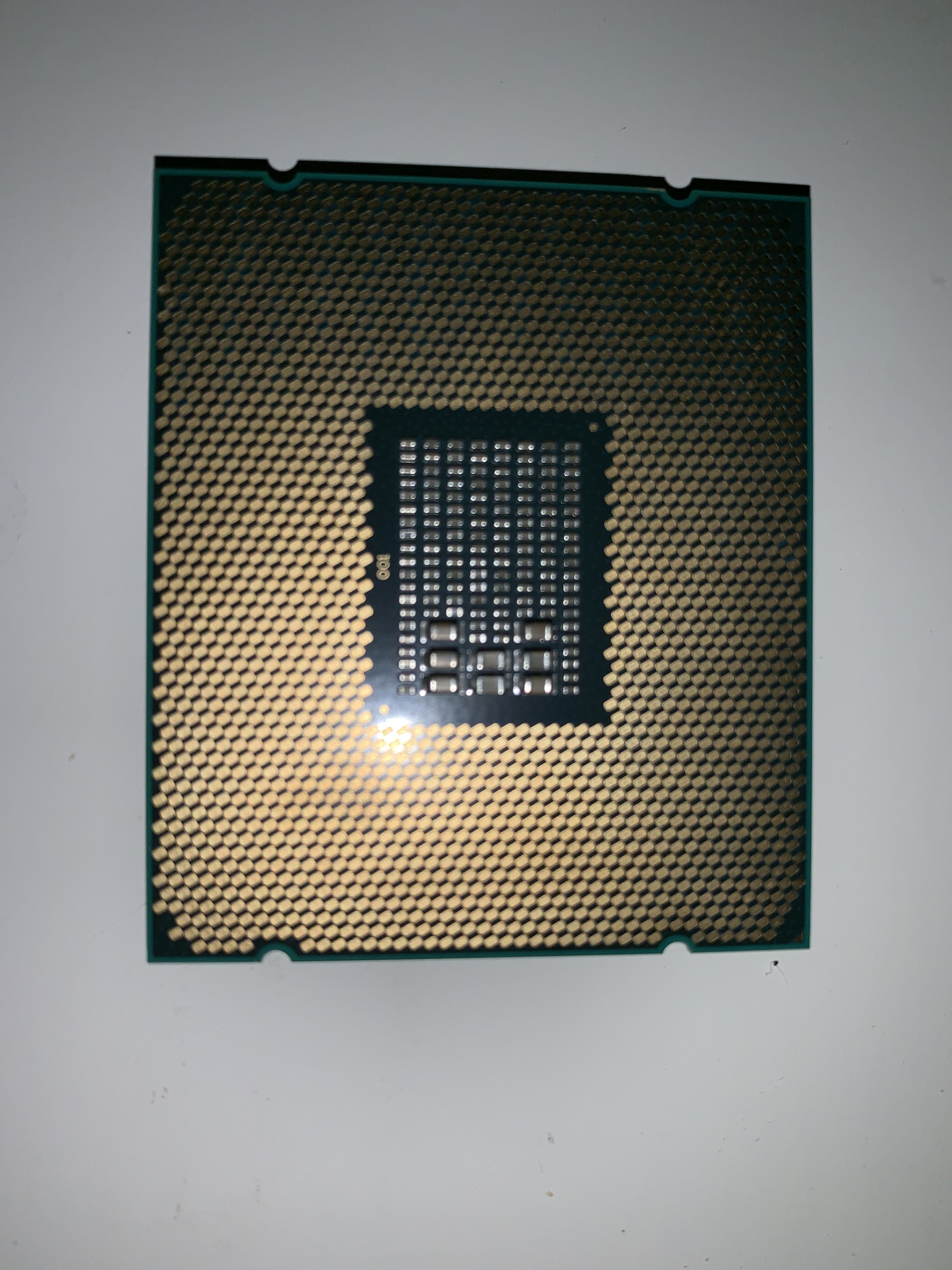 Last edited: