Joined

Jan 5, 2006
Messages

11,965 (2.08/day)
| | |
| --- | --- |
| System Name | Desktop / Laptop |
| Processor | Intel i7 6700K @ 4.5GHz (1.270 V) / Intel i3 7100U |
| Motherboard | Asus Z170 Pro Gaming / HP 83A3 (U3E1) |
| Cooling | Noctua NH-U12A 2 fans + Thermal Grizzly Kryonaut + 5 case fans / Fan |
| Memory | 16GB DDR4 Corsair Vengeance LPX 3000MHz CL15 / 8GB DDR4 HyperX CL13 |
| Video Card(s) | MSI RTX 2070 Super Gaming X Trio / Intel HD620 |
| Storage | Samsung 970 Evo 500GB + Samsung 850 Pro 512GB + Samsung 860 Evo 1TB x2 / Samsung 256GB M.2 SSD |
| Display(s) | 23.8" Dell S2417DG 165Hz G-Sync 1440p / 14" 1080p IPS Glossy |
| Case | Be quiet! Silent Base 600 - Window / HP Pavilion |
| Audio Device(s) | SupremeFX Onboard / Realtek onboard + B&O speaker system |
| Power Supply | Seasonic Focus Plus Gold 750W / Powerbrick |
| Mouse | Logitech MX Anywhere 2 Laser wireless / Logitech M330 wireless |
| Keyboard | RAPOO E9270P Black 5GHz wireless / HP backlit |
| Software | Windows 10 / Windows 10 |
Magnetized cement promises reasonably priced, high efficiency wireless charging.
Roads that can charge electric cars or buses while you drive
aren't a new concept
, but so far the technology has been relatively expensive and inefficient.
However, Indiana's Department of Transport (INDOT) has
announced
that it's testing a new type of cement with embedded magnetized particles that could one day provide efficient,
high-speed charging at "standard roadbuilding costs,"
Autoblog
has reported.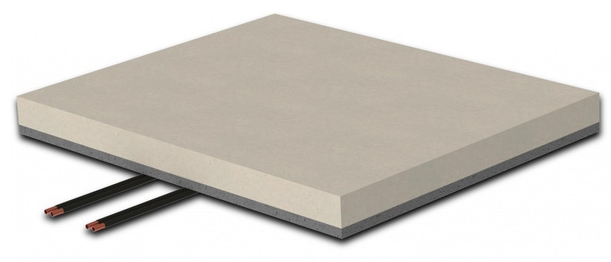 With funding from the National Science Foundation (NSF), INDOT has teamed with Purdue University and German company
Magment
on the project.
They'll carry out the research in three phases, first testing if the magnetized cement (called "magment," naturally) will work in the lab, then trying it out on a quarter-mile section of road.
In a
brochure
, Magment said its product delivers "record-breaking wireless transmission efficiency [at] up to 95 percent,"
adding that it can be built at "standard road-building installation costs" and that it's "robust and vandalism-proof."
The company also notes that slabs with the embedded ferrite particles could be built locally, presumably under license.
The final phase sounds ambitious, with INDOT saying it would "test the innovative concrete's capacity to charge heavy trucks operation at high power (200 kilowatts and above)."
If the final quarter-mile test track is a success, INDOT will use the tech to electrify an undermined segment of public interstate in Indiana.
Powering heavy trucks directly from the road without any pollution at an affordable price would be an environmental breakthrough, but there's still a lot of work to do to prove it works.
Plenty of other similar efforts are underway, as the UK has
committed
around $780 million for under-road charging research, for example.
Sweden has also tested
slot-car like technology
that would contain an electrified "rail" embedded into roads. This latest efforts sounds far less complicated, provided it lives up to Magment's claims.
Interesting, however I think it will take many years till most people drive an electric car in the first place, they could start using this technology already for any new roads IMO.