~Technological Technocrat~
Joined

Apr 20, 2007
Messages

22,937 (3.82/day)
Location

London,UK
| | |
| --- | --- |
| System Name | Codename: Icarus Mk.V |
| Processor | Intel 8600k@Stock -- pending tuning |
| Motherboard | Asus ROG Strixx Z370-F |
| Cooling | CPU: BeQuiet! Dark Rock Pro 4 {1xCorsair ML120 Pro|5xML140 Pro} |
| Memory | 32GB XPG Gammix D10 {2x16GB} |
| Video Card(s) | ASUS Dual Radeon™ RX 6700 XT OC Edition |
| Storage | Samsung 970Evo 512GB SSD (Boot)|WD Blue 1TB SSD|2x 3TB Toshiba DT01ACA300 |
| Display(s) | LG GP850-B |
| Case | Corsair 760T (White) |
| Audio Device(s) | Yamaha RX-V573|Speakers: JBL Control One|Auna 300-CN|Wharfedale Diamond SW150 |
| Power Supply | Corsair AX760 |
| Mouse | Logitech G900/G502 |
| Keyboard | Duckyshine Dead LED(s) III |
| Software | Windows 10 Pro |
| Benchmark Scores | (ノಠ益ಠ)ノ彡┻━┻ |
or children, in my case which isn't ideal, wish I worked nights when I was younger and single lol
I think the same can be said about shift work in general. I experienced a lot of this growing up as a young boy. My dad was always doing shift work and I didnt get to see very much of him. But when i did see him he always wanted to do his own thing rather than really do family stuff.
I always held a rather deep emotional grudge against him, blaming him for not spending more time with me and my sister when we were kids but I started to understand him a lot more the older i got and when I also started doing shift work myself.
I still wish he had spent more time with us but I'm not as mad about it as i was when i was in my teen years.
I went though a long period when i was doing 60hr weeks. The first day you get off becomes a wasted day as you're pretty much sleeping for 8-12hrs of it anyway then the rest of the day and the next youre just lounging around and chilling. You dont want to be around no one, you dont want to see no one. You dont want to hang out with no one - you just want to stay on the couch and play your Playstation or Xbox or jump on the PC for some battlefield and relax.
As for trying to organise days to hang out with friends. Ive have a few friends that all worked odd jobs and we pretty much had to try work around each others off shift patterns which meant we probably could hang out once every 2-3 months unless otherwise. My bus driver friend always seemed to be on a rolling roster but quite a weird one with odd days on and odd days off and one random weekend off in the month.
::EDIT::
6700XT has shipped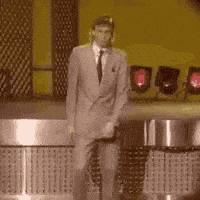 Now the wait for DPD to deliver it begins. Hopefully they wont steal it. - (delivery tomorrow)
Last edited: