Report an Error
Intel Iris Graphics 550
Graphics Processor

Skylake GT3e

Cores

384

TMUs

48

ROPs

6

Memory Size

System Shared

Memory Type

System Shared

Bus Width

System Shared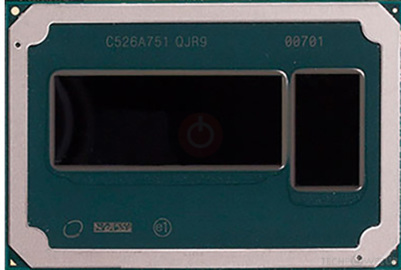 Recommended Gaming Resolutions:
640x480
1280x720
1366x768
1600x900
1920x1080
2560x1440
3840x2160
The Iris Graphics 550 is a mobile integrated graphics solution by Intel, launched in September 2015. Built on the 14 nm process, and based on the Skylake GT3e graphics processor, the device supports DirectX 12.0. It features 384 shading units, 48 texture mapping units and 6 ROPs. The GPU is operating at a frequency of 300 MHz, which can be boosted up to 1100 MHz.
Its power draw is rated at 15 W maximum. Iris Graphics 550 is connected to the rest of the system using a PCI-Express 3.0 x1 interface.
Graphics Processor
GPU Name
Architecture
Foundry

Intel
Process Size

14 nm
Transistors

unknown
Die Size

unknown
Integrated Graphics
Release Date

Sep 1st, 2015
Generation

HD Graphics
(Skylake Mobile)
Production

Active
Bus Interface

PCIe 3.0 x1
Reviews
Clock Speeds
Base Clock

300 MHz
Boost Clock

1100 MHz
Memory Clock

System Shared
Memory
Memory Size

System Shared
Memory Type

System Shared
Memory Bus

System Shared
Bandwidth

System Dependent
Render Config
Shading Units

384
TMUs

48
ROPs

6
Execution Units

48
Theoretical Performance
Pixel Rate

6.600 GPixel/s
Texture Rate

52.80 GTexel/s
FP16 (half) performance

1.690 TFLOPS

(2:1)
FP32 (float) performance

844.8 GFLOPS
FP64 (double) performance

211.2 GFLOPS

(1:4)
Board Design
Slot Width

IGP
TDP

15 W
Outputs

No outputs
Graphics Features
DirectX

12.0

(12_1)
OpenGL

4.6
OpenCL

2.1
Vulkan

1.1.97
Shader Model

6.4