News Posts matching #8 nm
Return to Keyword Browsing
NVIDIA could launch successors to its GeForce GTX 1060 series and GTX 1050 series only by 2019, according to a statement by an ASUS representative, speaking with PC Watch. This could mean that the high-end RTX 2080 Ti, RTX 2080, and RTX 2070, could be the only new SKUs for Holiday 2018 from NVIDIA, alongside cut-rate GeForce GTX 10-series SKUs. This could be a combination of swelling inventories of 10-series GPUs, and insufficient volumes of mid-range RTX 20-series chips, should NVIDIA even decide to extend real-time ray-tracing to mid-range graphics cards.
The way NVIDIA designed the RTX 2070 out of the physically smaller TU106 chip instead of TU104 leads us to believe that NVIDIA could carve out the GTX 1060-series successor based on this chip, since the RTX 2070 maxes it out, and NVIDIA needs to do something with imperfect chips. An even smaller chip (probably half-a-TU104?) could power the GTX 1050-series successor.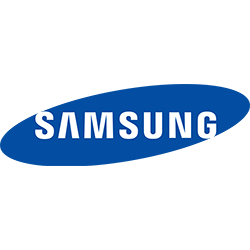 Samsung Electronics announced today that their 8 nm FinFET process technology, 8LPP (Low Power Plus), has been qualified and is ready for production. Samsung's newest process node provides up to 10-percent lower power consumption with up to 10-percent area reduction from 10LPP through a narrower metal pitch. 8LPP is expected to provide benefits for applications including mobile, cryptocurrency and network/server. Samsung expects this 8 nm node to be the last feasible one with current fabrication technology - shown by the fact it's actually employing much of the same design and production processes and philosophy as the 10 nm node. Samsung is counting on EUV (Extreme Ultra Violet) technology to enable 7 nm and smaller process nodes.
"With the qualification completed three months ahead of schedule, we have commenced 8LPP production," said Ryan Lee, Vice President of Foundry Marketing at Samsung Electronics. "Samsung Foundry continues to expand its process portfolio in order to provide distinct competitive advantages and excellent manufacturability based on what our customers and the market require." Details of the recent update to Samsung's foundry roadmap, including 8LPP availability and 7nm EUV development, will be presented at the Samsung Foundry Forum Europe on October 18, 2017, in Munich, Germany.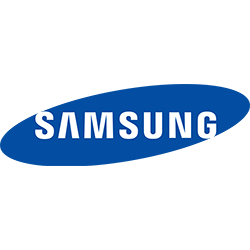 Samsung stands as a technology giant in the industry, with tendrils stretching out towards almost every conceivable area of consumer, prosumer, and professional markets. It is also one of the companies which can actually bring up the fight to Intel when it comes to semiconductor manufacturing, with some analysts predicting the South Korean will dethrone Intel as the top
chipmaker in Q2 of this year
. Samsung scales from hyper-scale data centers to the internet-of-things, and is set to lead the industry with 8nm, 7nm, 6nm, 5nm, 4nm and 18nm FD-SOI in its newest process technology roadmap. The new Samsung roadmap shows how committed the company is (and the industry with it) towards enabling the highest performance possible from the depleting potential of the silicon medium. The 4 nm "post FinFET" structure process is set to be in risk production by 2020.
This announcement also marks Samsung's reiteration on the usage of EUV (Extreme Ultra Violet) tech towards wafer manufacturing, a technology that has long been hailed as the savior of denser processes, but has been ultimately pushed out of market adoption due to its complexity. Kelvin Low, senior director of foundry marketing at Samsung, said that the "magic number" for productivity (as in, with a sustainable investment/return ratio) with EUV is 1,500 wafers per day. Samsung has already exceeded 1,000 wafers per day and has a high degree of confidence that 1,500 wafers per day is achievable.
Return to Keyword Browsing