News Posts matching #Avatar
Return to Keyword Browsing
Activision Publishing, Inc., a wholly-owned subsidiary of Activision Blizzard, Inc. (Nasdaq: ATVI), announced today that Call of Duty: Modern Warfare 3 crossed the $1 billion mark in sales since its launch on November 8, 2011, according to Charttrack and retail customer sell-through information. Highlighting the trend of interactive entertainment gaining a greater hold of audiences worldwide, the game achieved this milestone in just 16 days, eclipsing the record set in 2009 by the feature film "Avatar," which reached the $1 billion milestone in 17 days.
While 2011 box office revenue is on the decline - down 4 percent this year at $9.4 billion, compared with $9.8 billion in 2010 -- the number of people purchasing and participating in gaming is on the rise, with no sign of slowing.(1) With more than 30 million gamers, the Call of Duty community now exceeds the combined populations of the cities of New York, London, Tokyo, Paris and Madrid.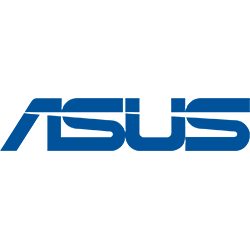 Gaming has evolved into a leading growth industry and dynamic motivator for the technology sector, as CeBIT 2010 further illustrates. It's a massively popular pastime drawing people, all united through thrilling entertainment. ASUS shares the passion, maintaining a tradition of ingenuity aimed at meeting the needs of gamers both with the hardcore Republic of Gamers brand (ROG) and powerful mainstream solutions. It seeks to innovate and introduce new exciting ways to enjoy gaming, believing it should be natural to take up rather than complicated.
NZXT, a company built on realizing the dreams of gamers worldwide, is proud to announce the Avatar high performance gaming mouse. As with all of NZXT's PC accessories, Avatar is designed to provide gamers with the ultimate crafted gaming armor to emerge victorious in the gaming arena of choice. Avatar provides extreme enhancements to gameplay with the following breakthrough features…
(Editors note: Check out
our review
of the mouse.)
Return to Keyword Browsing