News Posts matching "Bluetooth 5.0"
Return to Keyword Browsing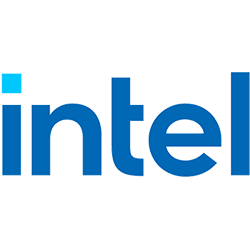 Intel today released two new barebones NUCs based on its latest "Gemini Lake" Pentium Silver and Celeron SoCs, the NUC 7 PJYH, and the NUC 7 CJYH. As their names might suggest, the PJYH is based on Pentium Silver J5005, while the CJYH implements Celeron J4005. The Pentium Silver J5005 packs a "Goldmont Plus" quad-core CPU clocked at 2.80 GHz, 4 MB of cache, and UHD Graphics 605 iGPU, while the Celeron J4005 features a dual-core "Goldmont Plus" CPU clocked up to 2.70 GHz, 4 MB cache, and UHD Graphics 600 iGPU.

As a barebones NUC, you're supposed to add your own memory, populating its two DDR4 SO-DIMM slots (up to 8 GB), and a 2.5-inch SSD or HDD. Networking connectivity includes 802.11ac WLAN, Bluetooth 5.0, and gigabit Ethernet. Display outputs include two HDMI ports. USB connectivity includes two each of USB 3.0 and USB 2.0, from which one of the front USB 3.0 ports (yellow) has high-current (10A). There's also an SD card slot. A 65W power-brick runs the NUC. The two could be priced in the range of $299-$399.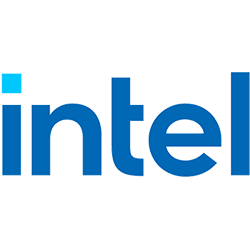 Intel seems to be addressing key platform limitations with its 8th generation Core "Coffee Lake" mainstream desktop platform. The first Core i7 and Core i5 "Coffee Lake" processors will launch later this year, alongside motherboards based on the Intel Z370 Express chipset. Leaked company slides detailing this chipset make an interesting revelation, that the chipset itself puts out 24 PCI-Express gen 3.0 lanes, that's not counting the 16 lanes the processor puts out for up to two PEG (PCI-Express Graphics) slots.

The PCI-Express lane budget of "Coffee Lake" platform is a huge step-up from the 8-12 general purpose lanes put out by previous-generation Intel chipsets, and will enable motherboard designers to cram their products with multiple M.2 and U.2 storage options, besides bandwidth-heavy onboard devices such as additional USB 3.1 and Thunderbolt controllers. The chipset itself integrates a multitude of bandwidth-hungry connectivity options. It integrates a 10-port USB 3.1 controller, from which six ports run at 10 Gbps, and four at 5 Gbps.
The Bluetooth Special Interest Group (SIG) officially adopted Bluetooth 5 as the latest version of the Bluetooth core specification this week. Key updates to Bluetooth 5 include longer range, faster speed, and larger broadcast message capacity, as well as improved interoperability and coexistence with other wireless technologies. Bluetooth 5 continues to advance the Internet of Things (IoT) experience by enabling simple and effortless interactions across the vast range of connected devices.

"Bluetooth is revolutionizing how people experience the IoT. Bluetooth 5 continues to drive this revolution by delivering reliable IoT connections and mobilizing the adoption of beacons, which in turn will decrease connection barriers and enable a seamless IoT experience," said Mark Powell, executive director of the Bluetooth SIG. "This means whole-home and building coverage, as well as new use cases for outdoor, industrial, and commercial applications will be a reality. With the launch of Bluetooth 5, we continue to evolve to meet the needs of IoT developers and consumers while staying true to what Bluetooth is at its core: the global wireless standard for simple, secure, connectivity."
Return to Keyword Browsing