News Posts matching #DDR4-3200
Return to Keyword Browsing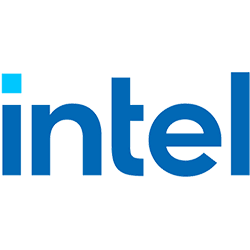 Intel's short-term reaction to AMD's 3rd generation Ryzen processor family is the 10th generation Core "Comet Lake." These processors are based on existing "Skylake" cores, but have core-counts increased at the top-end, and HyperThreading enabled across the entire lineup. The Core i3 series are now 4-core/8-thread; the Core i5 series a 6-core/12-thread, the Core i7 series are 8-core/16-thread, and the new Core i9 series are 10-core/20-thread. Besides core-counts, Intel has given its 14 nanometer node one last step of refinement to come up with the new 14 nm+++ nodelet. This enables Intel to significantly dial up clock speeds across the board. These processors come in the new LGA1159 package, and are not backwards-compatible with LGA1151 motherboards. These chips also appear to feature an on-package PCH, instead of chipset on the motherboard.

Leading the pack is the Core i9-10900KF, a 10-core/20-thread chip clocked at 4.60 GHz with 5.20 GHz Turbo Boost, 20 MB of shared L3 cache, native support for DDR4-3200, and a TDP of 105 W. Intel's new 10-core die appears to physically lack an iGPU, since none of the other Core i9 10-core models offer integrated graphics. For this reason, all three processor models have the "F" brand extension denoting lack of integrated graphics. The i9-10900KF is closely followed by the i9-10900F clocked at 4.40/5.20 GHz, the lack of an unlocked multiplier, and 95 W TDP rating. The most affordable 10-core part is the i9-10800F, clocked at 4.20 GHz with 5.00 GHz boost, and a TDP of just 65 W. Intel has set ambitious prices for these chips. The i9-10900KF is priced at $499, followed by the i9-10900F at $449, and the i9-10800F at $409.
ZADAK may have dropped the "511" from its name, but remains a sought-after boutique hardware brand for case-modders. At its Computex 2019 booth, the company showed off its latest memory modules, cooling products, and a few case-mods that put the two together. The centerpiece at the booth was the Spark line of premium DDR4 memory modules. Silver accents of brushed aluminium top a darker shade, crowned by a silicone addressable-RGB LED diffuser. Each module has five lighting zones - top, top sides, and corners, which the maker calls "Dynamic multi-zone RGB." Each module cycles between 8 lighting presets, although with a 3-pin ARGB connection, you can play with the lighting via software.

ZADAK Spark memory comes in single-module, dual-channel, and quad-channel kits of 8 GB and 16 GB modules, which are further differentiated in four speeds, DDR4-3000, DDR4-3200, DDR4-3600, and DDR4-4133. Up to 3200 MHz, these modules offer timings of 16-18-18-38@1.35V, which loosen to 17-19-19-39@1.35V for DDR4-3600, and 19-21-21-42@1.4V for DDR4-4133. ZADAK claims it tested each memory kit for advertised settings on both Intel Core and AMD Ryzen platforms. Prices start at USD $159.99 for a 2x 8 GB DDR4-3200 memory kit. Next up, is the ZADAK Spark AIO closed-loop liquid CPU cooler.
An AMD-based system's most important performance pairing lies in the CPU and system RAM, as a million articles written ever since the introduction of AMD's first generation Ryzen CPUs have shown (remember the races for Samsung B-die based memory?). There are even tools that allow you to eke out the most performance out of your AMD system via
fine memory overclocking and timings adjustment
, which just goes to show the importance the enthusiast community derives from such tiny details that maximize your AMD Zen-based CPU performance. Now, notorious leaker @momomo_us has seemingly confirmed that AMD has worked wonders on its memory controller, achieving a base JEDEC 3200 MHz specification - up from the previously officially supported DDR4-2666 speeds in the first-gen Ryzen (updated to DDR4-2933 speeds on the 12 nm update).
Return to Keyword Browsing