News Posts matching #HWiNFO
Return to Keyword Browsing
We are all still awaiting how NVIDIA's RTX 2000 series of GPUs will fare in independent reviews, but that has not stopped the rumor mill from extrapolating. There have been
alleged leaks of the RTX 2080 Ti's performance
and now we see HWiNFO add support to an unannounced NVIDIA Turing microarchitecture chip, the TU106. As a reminder, the currently announced members in RTX series are based off TU102 (RTX 2080 Ti), and TU104 (RTX 2080, RTX 2070). It is logical to expect a smaller die for upcoming RTX cards based on NVIDIA's history, and we may well see an RTX 2060 using the TU106 chip.
This addition to HWiNFO is to be taken with a grain of salt, however, as they have been wrong before. Even recently, they had added support for what, at the time, was speculated to be NVIDIA Volta microarchitecture which we now know as Turing. This has not stopped others from speculating further, however, as we see
3DCenter.org
give their best estimates on how TU106 may fare in terms of die size, shader and TMU count, and more. Given that TSMC's 7 nm node will likely be preoccupied with Apple iPhone production through the end of this year, NVIDIA may well be using the same 12 nm FinFET process that TU102 and TU104 are being manufactured on. This mainstream GPU segment is NVIDIA's bread-and-butter for gross revenue, and so it is possible we may see an announcement with even retail availability towards the end of Q4 2018 to target holiday shoppers.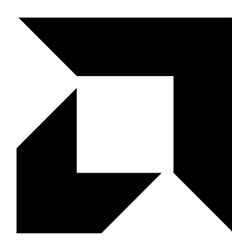 PC diagnostics tool HW Info has added support for future, as-of-yet unreleased AMD CPUs and GPUs, which seemingly confirm some earlier news on AMD's plans for their next-generation offerings. HWiNFO's v5.72 update adds support for upcoming AMD Navi GPUs, Pinnacle Ridge, 400-series motherboards (which should make their market debut alongside AMD's Zen+ CPUs), and enhanced support for AMD's Starship, Matisse and Radeon RX Vega M.
We already touched upon AMD's Matisse codename in the past
: it's expected to refer to the company's Zen 2 microarchitecture, which will bring architecture overhauls of the base Zen design - alongside a 7 nm process - in order to bring enhanced performance and better power consumption.
Starship, on the other hand, is a previously leaked evolution of AMD's current Naples offering that powers their EPYC server CPUs. Starship has been rumored to have been canceled, and then put back on the product schedule again; if anything, its inclusion in HWiNFO's latest version does point towards it having made the final cut, after all. Starship will bring to businesses an increased number of cores and threads (48/96) compared to Naples' current top-tier offering (32/64), alongside a 7 nm manufacturing process.
HWiNFO v. 5.7 has brought with it a smattering of improvements and additions, as is usually the case. These are worthier of a news piece than most, however, since we're looking at quite a number of interesting developments. For one, preliminary support has been added for Intel's Whiskey Lake, an upcoming mobile design that succeed's Intel's Kaby Lake products, and should bring the fight to AMD's Ryzen Mobile offerings. Furthermore, and still on the Intel camp, support for the upcoming 10 nm Ice Lake has also been added. Íf you'll remember, Ice Lake is expected to be Intel's first foray into the 10 nm+ process in the mobile camp (
given away by the U/Y product codes
), after numerous delays that made the company stick with its 14 nm process through three iterations and in-process improvements. These are not the only Intel developments, however; the team behind HWiNFO has also added a new feature that reveals your Intel CPU's Turbo Boost multipliers, which the company has since removed form their ARK pages and processor specifications -
an issue that generated rivers of ink
.
Stepping away from the blue giant's camp, there's added support for AMD's next revision of their Ryzen processors (Pinnacle Ridge, on a 12 nm process). There's also mention of upcoming support for AMD's 400-series chipsets, which should improve platform features of the AM4 socket. This addition comes after we've seen its
first appearance in the PCI-SIG Integrators List.
Return to Keyword Browsing