News Posts matching "Microsoft Game Studios"
Return to Keyword Browsing
I remember Age of Empires II fondly; it was my first PC game, really. The intro sequence of chess really served to put my young mind racing towards ideas of military movements and countermovements, and led me towards devouring historical romances accompanying the exploits of Alexander the Great (Valerio Massimo Manfredi's novels), and Hannibal Barca (I'm partial to Ross Leckie in this one). Now, Microsoft has announced yet another installment in this PC-exclusive series, after Age of Empires III's somewhat lukewarm reception. Age of Empires IV is coming for all of your medieval RTS needs.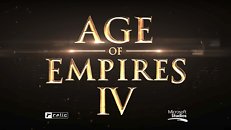 Imagine if friends and families had the ability to instantly watch movies and share pictures, live out their musical fantasies through "Lips" (iNiS Corp./Microsoft Game Studios) and "Rock Band" (Harmonix/MTV Games) and star in their own Hollywood classics with "You're in the Movies" (Codemasters/Microsoft Game Studios) - all from one console, starting at an estimated retail price (ERP) of only €179/£129.99. That is the Xbox 360, and Microsoft today announced the new lower ERP for its Xbox 360 family of consoles in Europe. Now with an entry-level ERP of €179/£129.99 and offering a plethora of exciting and broad entertainment in the living room, Xbox 360 is the true home of mass market entertainment with something to offer for every interest and budget.

From Friday, 19th September, Xbox 360, which includes a 60GB hard drive and one wireless controller, will have an ERP of €239.99/£169.99. The Xbox 360 Elite, which comes with a massive 120GB hard drive enabling consumers to store huge quantities of content downloaded from Xbox LIVE Marketplace as well as their own music, will have an ERP of €299.99/£229.99. The Xbox 360 Arcade console, perfect for those wishing to make their first foray into the gaming and entertainment world of Xbox, will have an ERP of €179/£129.99.
Return to Keyword Browsing