News Posts matching "PCIe 4.0"
Return to Keyword Browsing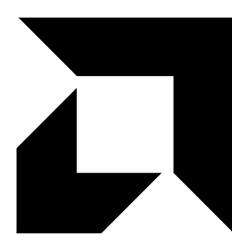 As we gear up for launch of AMD-s Ryzen 3000 series, details are bound to come up with increasing frequency. One of the latest, regarding AMD's in-house developed X570 chipset, which brings a renewed feature set to the AM4 platform, pertains to its PCIe lanes. AMD has included a grand total of 40 PCIe 4.0 lanes on the chipset, which will be distributed between PCIe uplink, USB 3.1 Gen2, USB 2.0 and SATA, as the spec sheet below (which may not be real) indicates. That's a whole load of bandwidth for the PC platform, not counting those PCIe lanes that are to be provided by the Ryzen CPUs.
It seems AMD will be using PCIe support level as a differentiator factor for its chipsets. The X570 is reported to be the only chipset to feature PCIe 4.0 support, while all other chipsets below it (B550 and so on) will only support PCIe 3.0. These lower-end chipsets should be manufactured by ASMedia.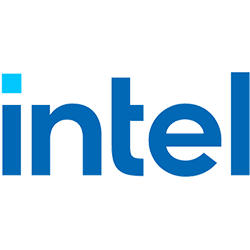 Today, Intel announced the Intel SSD DC P4510 Series for data center applications. The P4510 Series uses 64-layer TLC Intel 3D NAND to enable end users to do more per server, support broader workloads and deliver space-efficient capacity. The P4510 Series enables up to four times more terabytes per server and delivers up to 10 times better random read latency at 99.99 percent quality of service than previous generations. The drive can also deliver up to double the input-output operations per second (IOPS) per terabyte. The 1 and 2TB capacities have been shipping to cloud service providers (CSPs) in high volume since August 2017, and the 4 and 8TB capacities are now available to CSPs and channel customers. All capacities are in the 2.5-inch 15 mm U.2 form factor and utilize a PCIe NVMe 3.0 x4 connection.

To accelerate performance and simplify management of the P4510 Series PCIe SSDs and other PCIe SSDs, Intel is also delivering two new technologies that work together to replace legacy storage hardware. Intel Xeon Scalable processors include Intel Volume Management Device (VMD), enabling robust management such as surprise insertion/removal and LED management of PCIe SSDs directly connected to the CPU. Building on this functionality, Intel Virtual RAID on CPU (VROC) uses Intel VMD to provide RAID to PCIe SSDs. By replacing RAID cards with Intel VROC, customers are able to enjoy up to twice the IOPs performance and up to a 70 percent cost savings with PCIe SSDs directly attached to the CPU, improving customer's return on their investments in SSD-based storage.
After years of continued innovation in PCIe's bandwidth, we've hit somewhat of a snag in recent times; after all, the PCIe 3.0 specification has been doing the rounds on our motherboards ever since 2010. PCI-SIG, the 750-member strong organization that's in charge of designing the specifications for the PCIe bus, attribute part of this delay to industry stagnation: PCIe 3.0 has simply been more than enough, bandwidth-wise, for many generations of hardware now. Only recently, with innovations in storage mediums and innovative memory solutions, such as NVMe SSDs and Intel's Optane, are we starting to hit the ceiling on what PCIe 3.0 offers. Add to that the increased workload and bandwidth requirements of the AI field, and the industry now seems to be eager for an upgrade, with some IP vendors even having put out PCIe 4.0-supporting controllers and PHYs into their next-generation products already - although at the incomplete 0.9 revision.
Return to Keyword Browsing