News Posts matching "VIVE Focus"
Return to Keyword Browsing
Seagate, a world leader in data storage solutions, and HTC VIVE, an innovation world leader in the field of smart mobile devices and virtual reality (VR), have jointly launched the SeagateⓇ VR Power Drive at the 2018 HTC New Ecosystem Conference in Shenzhen, China, helping VR device users expand their storage capacity and battery life.

Virtual reality is developing with great speed and momentum in China, and VR applications are emerging one after another in the fields of entertainment, education and healthcare, etc. According to a report jointly released by iResearch and Greenlight Insights, China will become a main VR market globally. In 2016, the VR market in China reached RMB 3.46 billion (about US$550 million). With high growth rate, the VR market in China is estimated to exceed RMB 10 billion (about US$1.6 billion) in 2018. In the next five years, the compound annual growth rate (CAGR) of the VR market could exceed 80 percent. Moreover, by 2021, China is forecast to become the largest VR market in the world, and the whole scale of the industry could reach RMB 79.02 billion (about US$ 12.64 billion), with the VR headset device market forecast to be RMB 29.75 billion (about US$4.76 billion). With the overall market for VR hardware expanding, the market of content, including VR games, VR films and television, as well as live streaming, are also growing rapidly, bringing more comprehensive entertainment experience to users.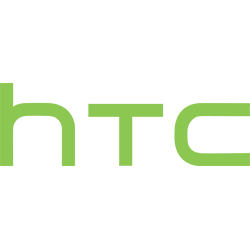 HTC Corporation, a pioneer in innovative, smart mobile and virtual reality (VR) technologies, today announced that its highly-anticipated premium standalone VR headset for the China market, the VIVE FOCUS, will be available for pre-order at 12:00 a.m. on December 12th (Beijing time) in most of China's major online stores (i.e. Vive.com, JD.com, Tmall.com) and offline sales channels (i.e. Gome, Suning). Initial customer deliveries are expected in January 2018.
"Two years ago, we delivered the first room-scale PC VR solution to the world; today, we're extremely excited to be, once again, the first to bring 6DoF 'world-scale' VR experiences in the form of the VIVE Focus to the VR market," said Alvin Wang Graylin, China Regional President of VIVE, HTC. "The combination of advanced capabilities, usability and comfort in an affordable package is unmatched in the current market. This signals the beginning of VR's entry into the mass consumer space in 2018."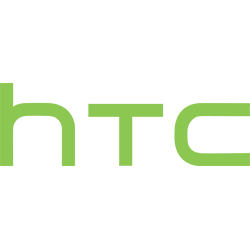 HTC, a pioneer in innovative, smart mobile and virtual reality (VR) technologies, today held its VIVE Developer Conference 2017 (VDC2017), where it announced
VIVE WAVE
, a VR open platform and toolset that will open up the path to easy mobile VR content development and high-performance device optimization for third-party partners. 12 hardware partners, namely 360QIKU, Baofengmojing, Coocaa, EmdoorVR, Idealens, iQIYI, Juhaokan, Nubia, Pico, Pimax, Quanta and Thundercomm, announced their support for the integration of Vive Wave as well as the VIVEPORT VR content platform into their future products. Vive Wave is a clear step forward in bringing together the highly fragmented mobile VR market that has growth up in China the last several years. It saves tremendous efforts by allowing developers to create content for a common platform and storefront across disparate hardware vendors. Over 35 Chinese and global content developers have already built VR content optimized for Vive Wave, with 14 showing live demos at the event. Vive also unveiled the
VIVE FOCUS
, its highly anticipated premium standalone VR headset for the China market that is also based on the Vive Wave VR open platform.
Return to Keyword Browsing