News Posts matching "XFR 2.0"
Return to Keyword Browsing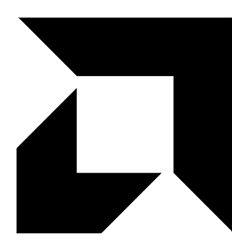 AMD at its Computex 2018 presser unveiled the 2nd generation Ryzen Threadripper high-end desktop (HEDT) processors. These processors are multi-chip modules of four 12 nm 8-core "Pinnacle Ridge" dies, with up to 32 cores, and SMT enabling up to 64 threads. Much like the first-generation Threadripper family, there could be 16-core, 12-core, and 8-core SKUs; in addition to 24-core, 28-core, and 32-core ones. AMD did mention that these chips are backwards compatible with X399 motherboards, although it remains to be seen how AMD wires out the memory of two extra dies on the X399 platform. In all likelihood, there could be a new wave of motherboards that retain the TR4 socket with backwards-compatibility with 1st generation Threadripper proccessors, but having 8-channel memory slots.

The 2nd generation chips feature higher clock-speeds, and all of the "Zen+" features introduced by "Pinnacle Ridge," including Precision Boost II and XFR 2.0. AMD put up a demo of the chip challenging Intel's top-dog Core i9-7980XE, which has two more cores than it. This probably explains why Intel revealed a 28-core HEDT SKU yesterday. AMD stated that the lineup is en route Q3-2018 launch.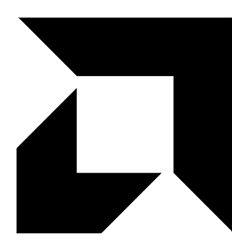 AMD is preparing to launch its first wave of 12 nm Ryzen 2000-series "Pinnacle Ridge" processors in April, with possible
availability on the 19th
. From all of the materials leaked to the web, it's becoming clear that the Ryzen 7 2700X will be the company's next flagship socket AM4 processor, with a "2800X" not being part of the first wave of "Pinnacle Ridge" chips. Adding further to the theory of the first wave of "Pinnacle Ridge" chips being led by the 2700X, is the leaked cover of the next issue of print magazine CanardPC, which screams "2700X," and includes a roundup of second-generation Ryzen parts from 2200G all the way through the 2700X. The 2700X, besides process and minor architectural refinements, also features higher clocks than the current company flagship in the segment, the Ryzen 7 1800X. It's clocked at 3.70 GHz base, with 4.35 GHz boost, and XFR 2.0 driving the clocks up even further, compared to the 3.60/4.00/4.20 GHz (base/boost/max-XFR) of the 1800X. For this reason alone, the 2700X will be a faster part.
AMD has the advantage of having sized up Intel's Core i7-8700K before deciding to lead with the 2700X. The possible 2800X will depend on Intel's short-term response to the 2700X. There were rumors late last year of a possible speed-bumped "Core i7-8720K." AMD's first wave of Ryzen 2000-series "Pinnacle Ridge" will be as brisk as Intel's first "Coffee Lake" desktop processors,
with just four SKUs
- the Ryzen 7 2700X, the Ryzen 7 2700, the Ryzen 5 2600X, and the Ryzen 5 2600. Besides higher clocks, the chips could feature a minor IPC uplift (vs. first-generation "Summit Ridge") thanks to rumored faster (lower-latency) caches, support for higher memory clocks, updated Precision Boost algorithms, and XFR 2.0.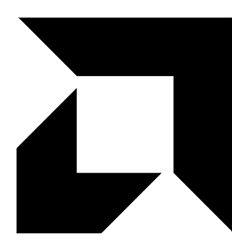 AMD's next iteration on their very positively received Zen microarchitecture is preparing for take-off in the coming months, and as we draw ever close to the release date, more details are trickling in. This time, it's the appearance of a Ryzen 7 2700X (which supersedes the original Ryzen 7 1700X) on Futuremark's 3DMark database. The Ryzen 7 2700X was paired with an ASRock X370 Taichi motherboard (still considered one of the best ever to grace AMD's new AM4 platform), and its 8 cores and 16 threads are locked into a 3.7 GHz base and 4.1 GHz turbo clocks (respectively 300 MHz higher base and turbo clocks that the 1700X's).

The usage of AMD's XFR 2.0 (eXtended Frequency Range) and Precision Boost 2.0 could mean that the CPU is able, in certain scenarios, to turbo over the specified limit of 4.1 GHz, up to 4.2 GHz, thus delivering an even bigger boost to its performance. The usage of a 12 nm process means AMD has taken the power savings and increased frequency potential that comes from shrinking their original Zen microarchitecture, and put those to increased frequencies across the board, thus increasing their CPU's single-thread performance. Being an X chip,. AMD has kept the package TDP at a still respectable 95 W, much like its 1000 series Ryzens, though we know that this 95 W figure doesn't really spell out just how energy efficient these AMD CPUs really are.
Return to Keyword Browsing