News Posts matching #860 EVO
Return to Keyword Browsing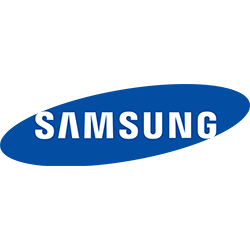 Samsung Electronics, the world leader in advanced memory technology, today announced that it is being recognized for its environmental reliability by receiving the industry's first Environmental Product Declaration (EPD) certificate in Korea with its 512Gb 64-layer 3bit V-NAND and 860 EVO 4TB SSD.
The Environmental Product Declaration is a national certification system in Korea which recognizes a product's performance according to seven key environmental metrics including carbon footprint, resource footprint, ozone depletion, acidification, eutrophication, photochemical smog, and water footprint.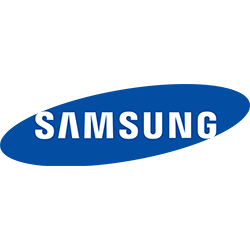 Samsung Electronics America, Inc. today introduced the 860 PRO and 860 EVO solid state drives (SSDs), the most up-to-date additions to the company's SATA interface lineup. The products are aimed at consumers who require fast, reliable performance across various applications, from everyday computing to heavy workloads and graphic-intensive operations. Building on the successful launch of the 850 PRO and 850 EVO - the industry's first consumer SSDs with V-NAND technology - the 860 PRO and 860 EVO achieve industry-leading performance for SATA SSDs, offering enhancements in speed, reliability, compatibility and capacity.
"The new 860 PRO and 860 EVO SSDs combine the latest 512Gb and 256Gb 64-layer V-NAND, up to 4GB LPDDR4 mobile DRAM and a new MJX controller to elevate the user experience for both consumers and businesses," said Un-Soo Kim, senior vice president of Brand Product Marketing, Memory Business at Samsung Electronics. "Samsung will continue to fuel meaningful innovations in the consumer SSD space and drive growth of the overall memory industry for years to come."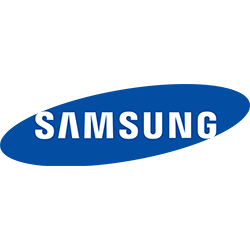 Hot on the heels of Samsung updating its website with its next performance-segment SSD
860 Pro series
, with its range-topping 4 TB variant, a similar pre-launch website update revealed the company's next mainstream SATA SSD, the 860 EVO. The drive will be available in three form-factors, 7 mm-thick 2.5-inch, M.2-2280, and mSATA; all with SATA 6 Gbps interface. The 2.5-inch version comes in 250 GB, 500 GB, 1 TB, 2 TB, and 4 TB variants; while the M.2-2280 version comes in just 500 GB, 1 TB, and 2 TB variants; and the mSATA version in 250 GB, 500 GB, and 1 TB variants. The drives combine Samsung's latest generation 3D VNAND flash memory built in the 10 nm-class sliicon fabrication process, with an updated controller and refined firmware.
The 860 EVO offers sequential transfer rates of up to 550 MB/s, with up to 520 MB/s sequential writes, up to 97,000 IOPS 4K random reads, and up to 88,000 IOPS 4K random writes. The new-generation flash is rated for "8 times higher" endurance than the 850 EVO series; with up to 2,400 TBW. Samsung is reinforcing its faith in the drive by backing it with 5-year warranties. The company is introducing the new TurboWrite feature, which is a user-configurable SLC cache. You can set anywhere between 12 GB to 72 GB of the NAND flash to function as SLC, so the controller can juggle hot data in and out of it, for improved performance, using the Samsung Magician software.
Return to Keyword Browsing