News Posts matching "Age of empires IV"
Return to Keyword Browsing
I remember Age of Empires II fondly; it was my first PC game, really. The intro sequence of chess really served to put my young mind racing towards ideas of military movements and countermovements, and led me towards devouring historical romances accompanying the exploits of Alexander the Great (Valerio Massimo Manfredi's novels), and Hannibal Barca (I'm partial to Ross Leckie in this one). Now, Microsoft has announced yet another installment in this PC-exclusive series, after Age of Empires III's somewhat lukewarm reception. Age of Empires IV is coming for all of your medieval RTS needs.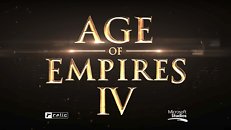 Return to Keyword Browsing