News Posts matching #Backwards Compatibility
Return to Keyword Browsing
AMD succeeded in delivering on its backwards-compatibility promise for the 3rd generation Ryzen processors on motherboards based on AMD 300-series and 400-series chipsets. This promise was very close to being derailed suggests a community thread on MSI forums. According to MSI representatives active on the forum, the capacity of the SPI flash EEPROM chip that stores the motherboard UEFI firmware is woefully limited to cram in the AGESA ComboAM4 1.0.0.3a microcode on many of its motherboards.
The company had to make several changes to its UEFI BIOS package that's currently being circulated as a "beta," to accommodate support for 3rd generation Ryzen processors along with AGESA ComboAM4 1.0.0.3a. First, it had to kick out support for A-series and Athlon processors based on the 28 nm "Bristol Ridge" silicon. Second, it had to [and this is a big one], kick the RAID module, breaking SATA RAID on many of its motherboards. Third, it had to replace its feature-rich Click BIOS 5 setup program with a barebones "GSE Lite" Click BIOS program, which lacks many of the features of the original program, and comes with a dull, low-resolution UI. This program still includes some essential MSI-exclusive features such as A-XMP (which translates Intel XMP profiles to AMD-compatible settings), Smart Fan, and M-Flash.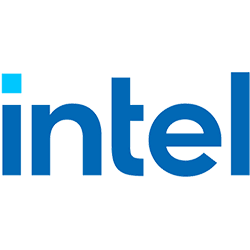 Intel's 9-series chipset, which is built for the company's next-generation Core "Broadwell" processor family, and slated for the second half of 2014, may face backwards-compatibility issues with current-generation Core "Haswell" processors, and the ability of current 8-series platforms to support "Broadwell," even though the two processor families share a common LGA1150 CPU socket, according to a VR-Zone report.

The report notes that a number of electrical connections between the CPU socket and chipset are different, and the chip follows a different power supply (as in power distribution within the chip/motherboard) than "Haswell." Such differences could pose backwards-compatibility issues. Although a generation ahead of Haswell, Broadwell isn't its immediate successor. Intel plans to roll out a refreshed Core "Haswell" processor family in a few quarters from now, which in addition to fully-integrated clocking mode, could introduce a few other platform changes. The report notes that 9-series chipset motherboards could be more compatible with Haswell (refresh), than the current Haswell platform. Intel 9-series chipset could introduce support for SATA-Express, the next big consumer internal storage interface that succeeds SATA 6 Gb/s.
PCI-SIG (Special Interest Group), the organisation responsible for development of PCI specifications announced that generation 3 PCI-Express (PCI-E 3.0), is off its target launch time from late-2009 to Q2 2010. Although work on the bus is almost finished, there seems to be problems with implementing backwards-compatibility with older generations of PCI-E. Assuming PCI-E 3.0 is standardised in Q2 2010, one can expect implementing products (motherboards and expansion cards supporting PCI-E 3.0) only by a year later.

PCI-E 3.0 packs features that overcome the bottlenecks of PCI-E 2.0, such as the removal of the 8P/10b encoding scheme that added at least 20% data overhead for the 5 GT/s PCI-E 2.0, reducing it to 4 GT/s effective. At 8 GT/s the new bus will have effectively twice the bandwidth.
Return to Keyword Browsing