News Posts matching #CHG90
Return to Keyword Browsing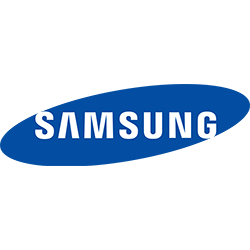 Samsung Electronics unveiled its new CJG5 curved gaming monitor at Gamescom 2018, held from August 21 to 25. Samsung is exhibiting its advanced gaming monitor line-up equipped with super ultra-wide CHG90 experience zone under the theme, "Wider View. Winning Play." Held in Cologne, Germany, Gamescom is one of the world's largest gaming trade shows that attracted more than 350 thousand visitors from more than 50 countries, last year alone.

The newly-developed CJG5 32-inch(C32JG5) and 27-inch(C27JG5) monitors feature key gaming technologies such as WQHD high resolution, curved display, 144Hz refresh rate and a high contrast ratio. Globally available in the third quarter of 2018, the bezel-less, game-optimized CJG5 provides a completely smooth and immersive gaming experience at a reasonable and affordable price backed by Samsung's technology expertise.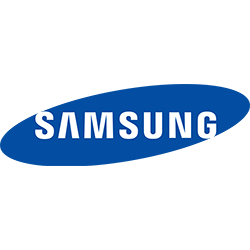 Since its launch in August, Samsung's CHG90 - the world's largest QLED gaming monitor - has emerged as an industry innovator and pioneer. The monitor's leadership position recently received further validation from the Video Electronics Standards Association (VESA), who, following a rigorous testing procedure, confirmed that the CHG90 (along with the CHG70) exemplifies its DisplayHDR 600 performance standards and is the industry's first display to be certified as DisplayHDR compliant.
Up until recently, there had been no standard specification for the HDR performance of PC monitors and laptop computer displays. But earlier this year, VESA, an international non-profit that sets and supports industry-wide interface standards for displays, established the DisplayHDR standard. The fully open standard specifies HDR quality, including luminance, color gamut, bit depth and rise time. It consists of three levels (DisplayHDR 400, 600, 1000); specifically, the DisplayHDR 600 tier indicates that HDR content can be enjoyed in bright indoor lighting conditions.
Remember that post
on Samsung's investment on 32:9 aspect ratio monitors? The company has just materialized them, with the announcement of their 2017 flagship FreeSync 2 supporting monitors, which come in two different models and three different sizes. Samsung announced a world's first, the CHG90 QLED monitor, which leverages its alien 49" towards displaying a 32:9 presentation. That's what Samsung is calling a DFHD (Dual Full HD) screen, with a 3840x1080 resolution. This panel supports FreeSync 2, HDR, wide 178-degree viewing angles, and the now usual 1800R curvature, with blazingly-fast 144 Hz refresh rates and 1 ms response times.
At the same time, Samsung also announced the somewhat more mundane CHG70 QLED monitor, which comes in at either 27" or 31,5". Whatever your choice of panel size, these are essentially the same specs-wise, and differ little from the CHG90: they offer WQHD resolution (2560x1440), HDR, FreeSync 2, wide 178-degree viewing angles, and the now usual 1800R curvature, along with blazing-fast 144 Hz refresh rates and 1 ms response times.
Return to Keyword Browsing