News Posts matching #Core i7 965 XE
Return to Keyword Browsing
Here is what four AMD Cypress GPUs can achieve with some careful overclocking, without needing any third-party cooling. Renowned overclocker Kinc sent us details of his latest achievement using four ASUS Radeon HD 5870 1 GB cards installed in a 4-way CrossFireX setup, all overclocked, and cooled by AMD's reference cooler, taking a shot at 3DMark Vantage (Extreme Preset). The four cards returned a score of X26,332 points, with an average frame-rate of 79.49 fps in GT1, and 74.83 fps in GT2.
To begin with the cards were overclocked to 1035/1290 MHz, up from reference speeds of 850/1200 MHz (core/memory). This was supported by raising the vGPU to 1.330V using GPUTool, from 1.015V. The platform to drive this feat comprised of an Intel Core i7 965 XE processor, cooled by Intel's reference (boxed) cooler, clocked at 4257 MHz. To seat them all was an ASUS P6T7 WS SuperComputer motherboard. The feat serves as a prelude to what the future holds in two "Hemlock" accelerators, which make use of two Radeon HD 5870 GPUs each.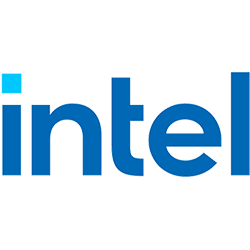 Earlier this month, news
surfaced
of Intel working on a new Extreme Edition (XE) Core i7 chip, model 975, that displaces the existing Core i7 965 XE from its existing price-point to grab the $999 in 1,000 unit tray quantities price-point. The 975 XE is to be accompanied by another new SKU in the making: the Core i7 950.
The new chip is bound to displace the Core i7 940 from its existing price point of $562. It features higher clock speed, bus multiplier value and is built on the newer D0 revision of the Bloomfield core. The chip will feature a clock speed of 3.06 GHz. It achieves this speed using a multiplier value of 23X. The new chip is expected to be introduced sometime in Q2, 2009.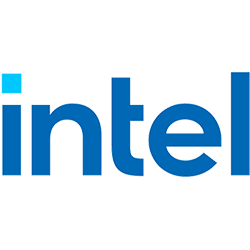 It's high time to break the dogma. Core i7 965 Extreme, Intel's next generation flagship desktop processor based on the Nehalem architecture, does indeed overclock satisfactorily. IT OC Taiwan overclocked the chip, which sports an unlocked FSB multiplier, to a respectable 4.20 GHz, at a FSB speed of 200 MHz, and multiplier value of 21.0xFSB. A vCore setting of 1.72 V was used, which is above the danger-mark, taking Intel's own warnings into account. The CPU was aided by dual-channel DDR3-1600 memory operating at timings of 8-7-7-24. It provided a tested bandwidth of close to 16,000 MB/s. The CPU took 3DMark Vantage for a spin, with 3596.76 plans/s in CPU Test 1, and 32.87 steps/s in Test 2. The chip used in the attempt was an engineering sample.
Return to Keyword Browsing