News Posts matching #Crimson Canyon
Return to Keyword Browsing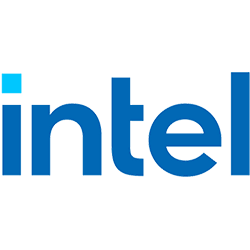 Intel is giving final touches to a "Crimson Canyon" fully-assembled NUC desktop model which combines the company's first 10 nm Core processor, and AMD Radeon discrete graphics. The NUC8i3CYSM desktop from Intel packs a Core i3-8121U "Cannon Lake" SoC, 8 GB of dual-channel LPDDR4 memory, and discrete AMD Radeon RX 540 mobile GPU with 2 GB of dedicated GDDR5 memory. A 1 TB 2.5-inch hard drive comes included, although you also get an M.2-2280 slot with both PCIe 3.0 x4 (NVMe) and SATA 6 Gbps wiring. The i3-8121U packs a 2-core/4-thread CPU clocked up to 3.20 GHz and 4 MB of L3 cache; while the RX 540 packs 512 stream processors based on the "Polaris" architecture.
The NUC8i3CYSM offers plenty of modern connectivity, including 802.11ac + Bluetooth 5.0 powered by an Intel Wireless-AC 9560 WLAN card, wired 1 GbE from an Intel i219-V controller, consumer IR receiver, an included beam-forming microphone, an SDXC card reader, and stereo HD audio. USB connectivity includes four USB 3.1 type-A ports including a high-current port. Display outputs are care of two HDMI 2.0b, each with 7.1-channel digital audio passthrough. The company didn't reveal pricing, although you can already read a performance review of this NUC from the source link below.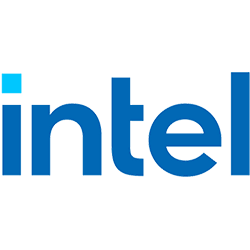 One of the first Intel NUC (next unit of computing) mini PCs to feature completely discrete GPUs (and not MCMs of CPUs and GPUs), the "Crimson Canyon" NUC8i3CYSM and NUC8i3CYSN, are up for pre-order. The former is priced at USD $529, while the latter goes for $574. The two combine Intel's 10 nm Core i3-8121U "Cannon Lake" SoC with AMD Radeon 540 discrete GPU. Unlike the "
Hades Canyon
" NUC, which features an MCM with a powerful AMD Radeon Vega M GPU die and a quad-core "Kaby Lake" CPU die; the "Crimson Canyon" features its processor and GPU on separate packages. The Radeon 540 packs 512 stream processors, 32 TMUs, and 16 ROPs; with 2 GB of GDDR5 memory.
All that's differentiating the NUC8i3CYSM from the NUC8i3CYSN is memory. You get 4 GB of LPDDR4 memory with the former, and 8 GB of it with the latter. Both units come with a 2.5-inch 1 TB HDD pre-installed. You also get an M.2-2280 slot with PCIe 3.0 x4 wiring, and support for Optane caching. Intel Wireless-AC 9560 WLAN card handles wireless networking, while an i219-V handles wired. Connectivity includes four USB 3.0 type-A ports, one of which has high current; an SDXC card reader, CIR, two HDMI 2.0 outputs, and 7.1-channel HD audio. The NUC has certainly grown in size over the years. This one measures 117 mm x 112 mm x 52 mm (WxDxH). An external 90W power-brick adds to the bulk.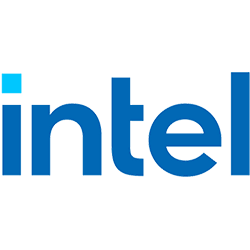 Photographs of Intel's Crimson Canyon NUC have finally surfaced. WinFuture managed to get their hands on one that's powered by an Intel Core i3-8121U dual-core processor based on the Cannon Lake architecture. The NUCs come with 4 GB or 8 GB of memory, a 2.5-inch hard drive, built-in Wi-Fi 802.11ac, and Bluetooth 5.0 connectivity. The Crimson Canyon NUC also features a discrete AMD Radeon graphics card. The "Radeon 500-series" reference in one of the screenshots along with the "2GB of GDDR5" on the packaging takes us to the conclusion that Intel is most likely integrating a Polaris-based graphics card into the Crimson Canyon NUC. It's highly unlikely that we will find the CPU and GPU on the same chip like the one in the Hades Canyon NUC. Instead, the GPU will probably be soldered directly to the motherboard itself. The Intel Core i3-8121U models (NUC8I3CYSM2 and NUC8I3CYSM3) start around 450 euros, which roughly translates to $550. There was no mention when they will be available though.
Return to Keyword Browsing