News Posts matching #DataLocker
Return to Keyword Browsing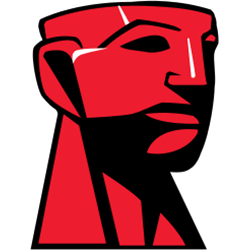 Kingston Digital, Inc., the Flash memory affiliate of Kingston Technology Company, Inc., a world leader in memory products and technology solutions, announced today the Managed model of IronKey D300 Serialized (D300SM) encrypted USB Flash drive is now available. A fully-encrypted managed USB drive is an essential component in following industry standards and the strong data encryption of the D300 series is what makes this drive compliant for data storage under GDPR and the NY financial regulations.
IronKey D300SM requires IronKey EMS or SafeConsole by DataLocker allowing central management of drive access and usage across thousands of drives. Either cloud-based or on-premises, it enforces drive-specific policies, such as password strength and retry limits, lets administrators remotely disable lost or stolen drives, reset passwords when forgotten and more. This is the first IronKey drive that is supported on SafeConsole, allowing it to be used by customers who already have SafeConsole installed.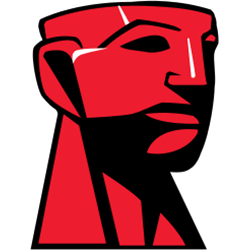 Kingston Digital, Inc., the Flash memory affiliate of Kingston Technology Company, Inc., a world leader in memory products and technology solutions, has added new features to its recent Cyber Defense 2018 Global Awards winning IronKey D300 encrypted USB Flash drive to improve device management and security. IronKey D300 is FIPS 140-2 Level 3 certified and uses 256-bit AES hardware-based encryption in XTS mode. Shipping next week, a new Serialized version (D300S) with two new features will further enhance the drive's already advanced level of security to safeguard sensitive data.
IronKey D300S will have a unique serial number and bar code on the drive itself, allowing network administrators to simply read or scan the code instead of plugging in the drive. When a drive is deployed, returned or during any physical auditing or asset management of hardware, this feature will make the process more efficient and streamlined. The second feature, a virtual keyboard, enables users to enter a password with clicks of the mouse instead of using a physical keyboard, thereby providing a greater level of protection against any possible keylogging when using D300S on other computers.
DataLocker, Inc., a leading provider of encryption solutions, today announced that the company's recently announced DataLocker Sentry K300 encrypted flash drive is in stock and now available for order. When the company first introduced the K300 at RSA 2018, attendees gave the company a very positive reaction to the industry's first menu driven encrypted keypad flash drive featuring AES 256-bit encryption, an alpha-numeric keypad, enhanced security features, and up to 256GB capacity, all developed around DataLocker's "Simply Secure" design principles. Since RSA, the K300 has passed FIPS 197 and IP57 certifications. The Sentry K300 is available for purchase from major resellers and distributors worldwide.
The Sentry K300 is the industry's only platform-independent and OS agnostic keypad flash drive which incorporates an OLED display and represents the next generation of encrypted data storage products. In addition to the display's true alpha-numeric password-based authentication, the Sentry K300 offers users a full featured, visual based menu driven system to easily change passwords, set password policy and enable other security features without needing to consult a user manual. The Sentry K300 utilizes micro SSD flash memory to offer unparalleled speed and performance.
Return to Keyword Browsing