News Posts matching #Energy Save
Return to Keyword Browsing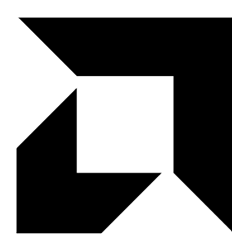 AMD today introduced its most powerful line of AMD PRO A-Series mobile and desktop processors (formerly codenamed "Carrizo PRO" and "Godavari PRO") to deliver exceptional value and performance for today's challenging workloads. The new line of AMD PRO A-Series processors offer enhanced performance, reliability and opportunity to business users and IT decision makers and are designed for the future with Microsoft Windows 10. With its AMD PRO mobile processors, AMD powers some of the first-to-market Windows 10-enabled commercial notebook systems for those looking to upgrade.
"The innovative architecture of new AMD PRO processors delivers compelling performance to stay ahead of the evolving demands of business today," said Jim Anderson, senior vice president and general manager, computing and graphics, AMD. "Going PRO with AMD means unmatched dependability with platform stability, processor longevity and an opportunity for richer system configurations. AMD gives its customers choice and affordability to meet specific business needs, without compromising the ability to manage and maintain a secure, stable, and reliable environment."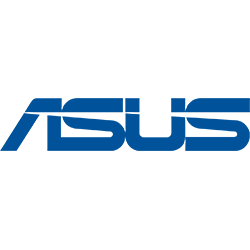 ASUSTOR Inc., a leading innovator and provider of network storage solutions, has announced the launch of its all new AS 6 Series Network Attached Storage (NAS). The AS 6 Series NAS devices come in two, four, six and eight-bay models and feature System Sleep Mode (S3) along with near instantaneous wake up times. Equipped with the Intel Atom 2.13 GHz dual-core processor and 1GB RAM (expandable), the 6 Series combines supercharged performance with low power consumption. Intel technology also makes it possible for the devices to boast HDMI outputs which allows for the playing of HD video and multimedia directly to HDMI ready displays.

"In the last ten years we have seen exponential growth in the amount of digital assets worldwide. Properly securing and managing these assets has become a big issue," said Shawn Shu, President at ASUSTOR. "At ASUSTOR we truly understand how to secure our customers' most valued digital assets while providing dynamic new ways for them to interact with and access these assets."
Inno3D launches the energy efficient Inno3D GeForce 9 series E-save edition build ready for CUDA technology and delivers a best-in-class gaming experience. The effects of Global warming are concerns to people all over the world and now it is time for PC users to also save energy. The outstanding benchmark performances for the Inno3D GeForce 9 series E-save edition will continue to outwit competition while consuming less power energy.
Return to Keyword Browsing