News Posts matching #Game
Return to Keyword Browsing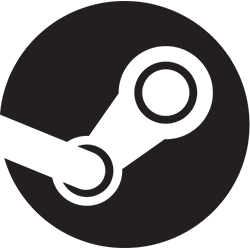 Flight School Studio have released today their unique pinball hack and slash Creature in the Well on Nintendo Switch, Xbox One and Steam for $14.99 USD. The title is also available for free to Xbox Game Pass subscribers on Windows 10 PC and Xbox One.

As the last remaining BOT-C unit, venture deep into a desert mountain to restore power to an ancient facility, haunted by a desperate Creature. Uncover and upgrade powerful gear in order to free the city of Mirage from a deadly sandstorm.
The world could always use more heroes-and starting October 15, Nintendo Switch players will be able to join more than 40 million players from around the globe in the fight for the future with the arrival of Overwatch Legendary Edition.
Overwatch Legendary Edition puts the definitive version of Blizzard Entertainment's acclaimed team shooter in Nintendo Switch owners' hands, complete with the latest content and gameplay updates. Players will select from a roster of 31 vibrant heroes as they face off in a variety of casual and competitive multiplayer modes and battle over map objectives in 28 different locations around the earth (and on the moon).
Soldak Entertainment today announced Din's Legacy has been released. Din's Legacy is an action RPG with mutating characters, set in a dynamic, evolving, fantasy world for Windows, Mac, and Linux.

During the Orc Schism, the entire Orc race was violently split into Dark Orcs, Zombielords, and the Mutated. The Mutated are tainted with Orc blood, a zombie parasite, and necromancer magic. This makes people seriously mistrust and even fear them. The fact that they slowly mutate over time makes it even worse. Who is going to trust you when you grow horns overnight?
Return to Keyword Browsing