News Posts matching #Ghost Recon Breakpoint
Return to Keyword Browsing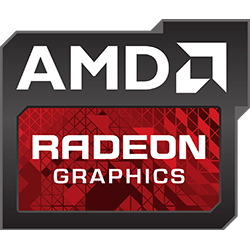 Today, AMD announced the Radeon RX 5500 series graphics products, harnessing groundbreaking RDNA gaming architecture to deliver the ultimate in high-performance, high-fidelity 1080p gaming. The AMD Radeon RX 5500 series includes the Radeon RX 5500 graphics card that will be available in desktop PCs from leading manufacturers and graphics cards from board partners, as well as the Radeon RX 5500M GPU for notebook PCs. Top system providers worldwide are embracing the new products, with HP and Lenovo planning to offer Radeon RX 5500 graphics cards in their high performance desktop gaming PCs beginning this November, and Acer planning to offer systems with the cards beginning this December. In addition, later this month MSI is expected to launch the world's first gaming notebook powered by AMD Ryzen processors and Radeon RX 5500M GPUs.

"Based on feedback and insights from global gaming communities, gamers rank graphics as the most critical component for speed and performance," said Johnson Jia, senior vice president and general manager, Consumer Business of Intelligent Devices Group, Lenovo. "That's why the Lenovo Legion T730 and T530 gaming towers and the IdeaCentre T540 Gaming desktop pack in AMD's latest Radeon RX graphics - satisfying players' need for high-fidelity visuals and lightning-fast frame-rates to fully immerse into their gameplay." "MSI Alpha 15 is a new chapter for us, and we're excited to partner with AMD to combine the latest 7 nm technology found in the Radeon RX 5500M GPU and MSI's gaming DNA for our gamers," said Charles Chiang, CEO of MSI.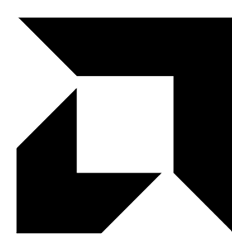 AMD today released their latest Radeon Software driver. Version 19.9.3 brings with it a much requested feature: support for Radeon Image Sharpening (RIS) on graphics cards based on the Vega architecture. It has been a sore point in the community for some time now how AMD's Vega, their high-performance architecture that offered greater performance than Polaris, was left in the dust in support for AMD's RIS, with only Navi (and then Polaris) users being able to benefit from the image quality-enhancing feature. Now, AMD has finally baked in driver support for that feature with Vega, so you can go on, install the latest driver, and see what it's all about.
Additionally to adding RIS support for Vega, this driver includes specific performance and stability optimizations for Ghost Recon Breakpoint, the online tactical shooter from Ubisoft whose release is slated for October 4th. You can rest assured that you will have the best gameplay experience AMD could muster for launch day with this particular set of drivers. Grab them
in our downloads section
.
Ubisoft's latest entry to its smash-hit open-world tactical combat sim "Ghost Recon" is getting its latest chapter "Breakpoint," bound for an October 4 release. Breakpoint builds on the open-world presentation of "Wildlands," and transports you to the fictional world of Auroa, across its diverse landscapes and drone-patrolled wilderness. Ubisoft today posted the system requirements for "Breakpoint." Nothing serious, the average gaming desktop should comfortably run it at 1080p thru 2K resolution, as detailed in the slide below.
Ghost Recon Breakpoint appears to be closely developed in collaboration with AMD, which means a high-level of optimization for AMD Ryzen processors and Radeon graphics cards. In particular, the game supports AMD FidelityFX image-quality enhancement introduced with "Navi." The PC version has texture-resolution suited for 4K Ultra HD, supports ultrawide monitors, has uncapped frame-rates, tobii eye-tracking support, and Discord integration. It's available for pre-order on UPlay and Epic Games Store.
Return to Keyword Browsing