News Posts matching #HBR3
Return to Keyword Browsing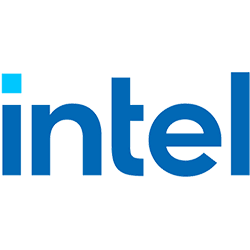 Intel processor integrated graphics will get its first major hardware update in 4 years since Gen 9.5 "Skylake," with the introduction of the Gen11 architecture that debuts with the company's "Ice lake" processors. The company confirmed in an XDC 2018 conference presentation that the iGPU will support DisplayPort 1.4a along with VESA DSC (display stream compression), enabling it to support display resolutions as high as 5K (5120 x 2880 pixels) with 120 Hz refresh-rate.

Without DSC, 5K-120 Hz requires 42.4 Gbps of bandwidth (not counting interconnect and protocol overheads), which even DisplayPort with HBR3 cannot provide, as it caps out at 32.4 Gbps. DSC offers "visually lossless" compression of the 5K-120 display stream down to roughly 14 Gbps, which can be comfortably handled by DisplayPort 1.4a. 8K (8192 x 4320 pixels) at 60 Hz also becomes possible. Merely supporting these new high resolutions doesn't imply Gen11 iGPUs can game at those resolutions. Support for them is necessitated by rapid increases in resolutions (pixel densities) and refresh-rates of high-end notebooks and ultra-portable devices.
The Video Electronics Standards Association (VESA) today announced that DP8K Certified DisplayPort cables-native DisplayPort cables that are guaranteed to support DisplayPort High Bit Rate 3 (HBR3)-are now available in the marketplace. HBR3 is the highest bit rate (8.1 Gigabits per second (Gbps) per lane) supported by DisplayPort standard version 1.4, and provides the speed required to drive 8K video resolution at 60 frames per second (fps) using a single cable, as well as multiple 4K displays. Key applications supported by HBR3 include high-performance gaming, augmented/virtual reality (AR/VR) and television broadcasting. With HBR3 already available in a wide array of consumer products, including GPUs and monitors, the availability of cables that have been certified by VESA to support HBR3 provides a crucial final link to the ecosystem.
Return to Keyword Browsing