News Posts matching #Inc
Return to Keyword Browsing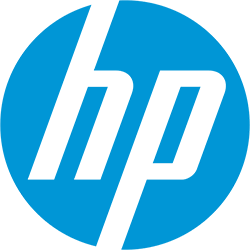 On Sunday, HP Inc. released a letter from its board of directors stating that it rejects
acquisition offer
from Xerox Corporation pointing out that: "We have great confidence in our strategy and our ability to execute to continue driving sustainable long-term value at HP. In addition, the Board and management team continue to take actions to enhance shareholder value including the deployment of our strong balance sheet for increased repurchases of our significantly undervalued stock and for value-creating M&A."
This decision shows a strong will from the folks over at HP to continue their business in the way they usually done for many years. Additionally, HP stated the following: "We recognize the potential benefits of consolidation, and we are open to exploring whether there is value to be created for HP shareholders through a potential combination with Xerox. However, as we have previously shared in connection with our prior requests for diligence, we have fundamental questions that need to be addressed in our diligence of Xerox. We note the decline of Xerox's revenue from $10.2 billion to $9.2 billion (on a trailing 12-month basis) since June 2018, which raises significant questions for us regarding the trajectory of your business and future prospects.", showing the downsides of the potential merger and questioning abilities of Xerox to manage two companies.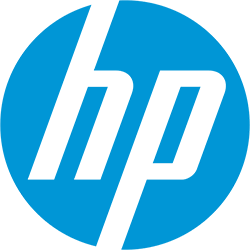 Xerox Holdings Corporation, a maker of print and digital document products and services, has reportedly made an offer to buy HP - a maker of wide variety of PCs and printers, for as much as 30 billion USD. The decision for HP takeover came after negotiations between HP Inc. and Xerox Corp. that had a topic of "our multi-year strategy and our ability to position the company for continued success in an evolving industry"
Comparing the two companies, HP Inc. has a much larger market capitalization of over 28 billion USD, while Xerox Corp. has a bit over 8 billion USD. However the underlying reasons for this takeover could be that HP possesses a debt valued at around 20 billion USD, which is quite a lot comparing to market cap. Even with good revenue numbers, HP will remove up to 16% of its workforce by 2022, due to the declining business of selling printers. Xerox plans to take over HP in hope to combine the workforce of two companies and lower their combined expenses by as much as 2 billion USD, that Xerox estimates.
Free games are always hard to pass, so if you are craving some meaty releases to tide you over until something new and fresh that catches your fancy comes along, this Epic Games Store might (and might not) be for you. From October 17th through October 24th, the digital storefront so many love to hate is offering two generally well thought-off games i the form of Observer and Alan Wake's American Nightmare.

Whether you crave a meaty, cyberpunk-inspired detective story in Observer, or a not so meaty, all-hell-broken-lose experience set in the excellent Alan Wake universe, you can drop by your Epic Games Store Launcher (we know you have it installed, come on) and just add them to your cart for free. They're yours to keep forever. And if you don't have the Epic Games Store launcher, perhaps you should. Observer might very well make it worth all the hassle of downloading and clicking through a menu three or four times. And as a very relevant footnote, the Epic Games Store has just started its Halloween Sale, which goes from today, October 18th, through November 1st. You can find some older games discounted up to 70%, with the discount decreasing somewhat linearly according to release date.
Return to Keyword Browsing