News Posts matching #Intel Core i3-8121U
Return to Keyword Browsing
Online Chinese retailer JD.com has listed Lenovo's latest Cannon Lake-based Ideapad 330 laptop on its website. The Ideapad 330 incorporates an Intel Core i3-8121U dual-core processor fabricated on Intel's 10 nm process. The processor comes with a base frequency of 2.2 GHz and lacks integrated graphics as it's been disabled. Therefore, Lenovo pairs the Intel Core i3-8121U processor with an AMD Radeon RX 540 2GB graphics card in this particular laptop. The base model is equipped with 4 GB of DDR4-2400 memory and a 500 GB 5400RPM hard drive. However, JD.com also offers numerous configurations including one with 8 GB of memory, 256 GB SSD and 1 TB hard drive.

The 15.6-inch Ideapad 330 uses a TN panel with a resolution of 1366 x 768 pixels. The laptop measures 378 x 260 x 22.7 mm and weights approximately 2.1 kg. According to JD.com, the battery life is estimated to around five hours. Connectivity options include a Gigabit Ethernet port, two USB 3.0 Type-A ports, a single USB Type-C port, a 3.5mm jack, a HDMI port, and a CD/DVD drive. The base model costs 3299 CNY (~$445) while the highest-end model will set you back 4299 CNY (~$580).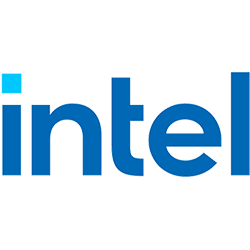 Photographs of Intel's Crimson Canyon NUC have finally surfaced. WinFuture managed to get their hands on one that's powered by an Intel Core i3-8121U dual-core processor based on the Cannon Lake architecture. The NUCs come with 4 GB or 8 GB of memory, a 2.5-inch hard drive, built-in Wi-Fi 802.11ac, and Bluetooth 5.0 connectivity. The Crimson Canyon NUC also features a discrete AMD Radeon graphics card. The "Radeon 500-series" reference in one of the screenshots along with the "2GB of GDDR5" on the packaging takes us to the conclusion that Intel is most likely integrating a Polaris-based graphics card into the Crimson Canyon NUC. It's highly unlikely that we will find the CPU and GPU on the same chip like the one in the Hades Canyon NUC. Instead, the GPU will probably be soldered directly to the motherboard itself. The Intel Core i3-8121U models (NUC8I3CYSM2 and NUC8I3CYSM3) start around 450 euros, which roughly translates to $550. There was no mention when they will be available though.
Return to Keyword Browsing