News Posts matching #Prism
Return to Keyword Browsing
Leading PC case designer and manufacturer Fractal Design today revealed a stunning new take on one of their most popular new case designs with the Define S2 Vision, a modification of the S2 chassis with a range of upgrades including dark tempered glass panels on all sides. Define S2 Vision comes in two variants: the RGB version equipped with a full ensemble of Prisma ARGB accessories, and the Blackout version outfitted with all new Dynamic X2 PWM Black fans, also available separately today.

The Define S2 Vision was designed with the goal of bringing together beauty and function, and with its full tempered glass exterior, you'll experience the radiance of your system from every angle. Be the center of attention with the Define S2 Vision RGB, or choose the Blackout edition with Dynamic X2 PWM Black fans for a more subtle yet equally eye-catching effect.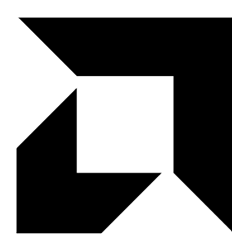 Here are two of the first high-resolution pictures of the Ryzen 7 2700X 50th Anniversary Edition commemorative processor by AMD. It turns out we were right in
guessing
that it has special markings on the IHS (integrated heatspreader). Turns out, you get a facsimile of AMD CEO Lisa Su's signature, in addition to the AMD-50 logo above the main Ryzen logo. The box itself sees black replace gray as the primary color, and gold replacing auburn/orange in most places except the main Ryzen logo on the front face. A Wraith Prism RGB cooling solution is included, just like normal 2700X PIB packages. Early listings of the processor pinned its price around USD $340, a premium over the $295 price the Ryzen 7 2700X is typically going for.
SteelSeries, the global leader in gaming peripherals, today announced the expansion of the iconic QcK mousepad family, making the line the widest variety available in the gaming industry. The line includes the new QcK Edge, QcK Prism Cloth, QcK Hard and updates to SteelSeries' legacy mouspads. These new additions come after the celebration of SteelSeries' 10 millionth mousepad sold, selling more mousepads than any other gaming company.
Return to Keyword Browsing