News Posts matching #Ryzen 9 3900
Return to Keyword Browsing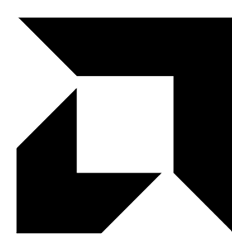 AMD Tuesday expanded its 3rd generation Ryzen desktop processor lineup with two new product additions, the 12-core/24-thread Ryzen 9 3900, and the 6-core/12-thread Ryzen 5 3500X. Both chips are particularly interesting given their naming. The 3900 is a slightly subdued twin of the company's current flagship, the 3900X, with a small amount of clock speed traded off for a huge drop in TDP. This chip ticks at 3.10 GHz with 4.30 GHz boost, compared to 3.80/4.60 GHz frequencies of the 3900X. Its TDP, however, is rated at just 65 W, compared to 105 W of the 3900X. You get 512 KB of dedicated L2 cache per core, and 64 MB of L3 cache.
The Ryzen 5 3500X is another interesting part, in which the "X" makes a world of difference from the
Ryzen 5 3500
. Whilst the 3500 is a 6-core/6-thread part devoid of SMT, the 3500X is 6-core/12-thread (features SMT), has the same exact 3.60 GHz nominal clocks as the popular Ryzen 5 3600, but a slightly lower 4.10 GHz boost frequency, compared to 4.20 GHz of the 3600. The Ryzen 5 3500X is expected to be marginally cheaper than the 3600, at around $189, and is currently only being offered to OEMs and system integrators in China. The company hasn't finalized pricing for the 3900, yet.
As AMD launched the 3rd Gen Ryzen processors and immediately gained lots of attention recently, MSI also released a bunch of motherboards for various use. To fulfill different gamers offer diversified options, MSI is pleased to introduce our new MEG X570 UNIFY motherboard into gaming market. Belonging to the top gaming segment MEG series, MEG X570 UNIFY is our brand new premium product with modest and pure black design, emphasizing on the true value of the motherboard instead of fancy LED decoration.

By eliminating all the redundant RGB LED from the motherboard and adopting the UV black printing, the heatsink shows the gleam and the shining reflection of the dragon to symbolize a mysterious and high quality image. For MEG X570 UNIFY motherboard, MSI put great efforts on those essential parts concerned by those enthusiast gamers, enhancing not only the thermal but also power solution to run with the AMD 3rd Gen Ryzen processors. Emphasizing the ultimate performance, MEG X570 UNIFY also brings astonishing overclocking records to enthusiast gamers. With AMD Ryzen 9 3900X processor, it is an incredible result to push CPU frequency to 5857 MHz, which is by far the top 1 of all records.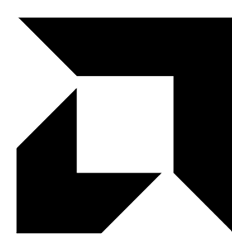 AMD released their Zen 2-based Ryzen 3000 processors in July this year, and they instantly became a smash hit with gamers, due to their solid performance, and good pricing. The company's flagship processor at this time is the Ryzen 9 3900X, priced at $500, featuring 12-cores/24-threads, with clocks reaching up to 4.6 GHz. Now BIOSTAR has posted an update to their motherboard CPU support list, which mentions a previously unannounced "Ryzen 9 3900", without the "X", running at 3.1 GHz base clock and having a TDP of 65 W (the 3900X has 105 W TDP).

It looks like the Ryzen 9 3900 non-X is a more power-efficient version of the 3900X with lower clocks. It's possible that it is made from chips that failed the clock-frequency certification for the 4.6 GHz boost clock of the 3900X, but that work fine otherwise. By dialing down the TDP of their chip, AMD could also build an interesting SKU for OEMs, that want to market the high core counts, but aren't willing to drive up the cost of their power and cooling setup.
Return to Keyword Browsing