News Posts matching #Suzhou
Return to Keyword Browsing
The woes for the trusty old HDD continue, as Seagate, one of the world's biggest players on the HDD manufacturing field, has confirmed they are closing up one of their largest plants. The factory, located in Suzhou, China, is one of the company's largest HDD production epicenters, and its closure will significantly reduce the company's HDD output - a step in the company's purported "optimizations" towards reducing their HDD production capabilities from 55-60 million HDDs per quarter to around 35-40 million. Production and demand's age-old feud are once again taking their toll, as demand for spindle-drive technology subsides on the wake of SSDs increased performance and consecutive price declines, with most laptops now shipping with either SSD-based storage or cheaper, yet less power-hungry, eMMC solutions.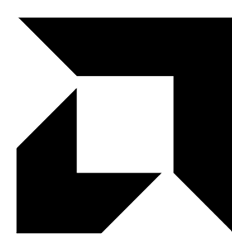 AMD and Nantong Fujitsu Microelectronics Co., Ltd. today announced that they have closed the transaction to create a joint venture offering differentiated assembly, test, mark, and pack (ATMP) capabilities to both AMD and a broader range of customers.

"Combining AMD's world-class teams and facilities in Penang and Suzhou with NFME's expertise in the growing assembly and test market will create a new outsource assembly and test leader with the scale and capabilities to help us deliver our upcoming high-performance technologies and products that can re-shape the industry," said AMD President and CEO Dr. Lisa Su. "The creation of this joint venture marks another step in building a more focused AMD as we complete our transition to a fabless business model, enhance our supply chain operations, and further strengthen our financial position."

"AMD is a world class semiconductor provider with advanced flip chip packaging and test technologies. These capabilities are complementary with NFME's advanced packaging and test technologies, such as its flip chip and bump technology for the computing, communication and consumer market. The establishment of this joint venture will elevate the competitiveness of NFME's flip chip packaging and test technologies to a world-class level. With this joint venture, NFME's advanced packaging and test capabilities will account for 70 percent of its total revenue, leading the entire industry and ranking among the top packaging and test companies in the world," said Chairman of Nantong Fujitsu Mr. Shi Mingda.
Japan's Elpida Memory and China's Suzhou Venture Group (SVG) today announced that they have agreed to establish a joint venture company by the end of 2008 to produce DRAM (Dynamic Random Access Memory) chips in Suzhou City of Jiangsu Province, China. The companies intend to build a 300mm wafer fabrication facility (fab) in Suzhou Industrial Park to meet growing DRAM demand in the Chinese market.
Return to Keyword Browsing