News Posts matching #Transmeta
Return to Keyword Browsing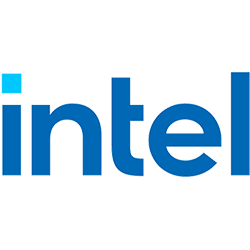 Intel rigorously defends its hold over its core intellectual property, the x86 CPU machine-architecture. AMD is the only active licencee of x86, and has a competitive line of processors across market segments. It has been a long-cherished dream of chipmakers without an x86 license to have Microsoft, the world's leading PC operating system manufacturer, somehow emulate their Win32 API, which is inherently designed for the x86 architecture, on the more widely licensed ARM architecture. As one of the largest ARM chipmakers, Qualcomm pushed for 2-in-1 (notebook-to-tablet) convertible PCs driven by its Snapdragon processors, which run Windows 10, complete with support for Win32 software, besides Microsoft's UWP apps.

This Snapdragon + Windows 10 reference convertible is so impressive with its battery life and performance, that major PC OEMs such as Lenovo, HP, and ASUS have lined up to license the design and make their own designs. This would have been a licensable form-factor governed by Microsoft, much like how Intel governed the Ultrabook form-factor. This would hit hard at Intel's bottomline, because SoC makers with big R&D budgets like Qualcomm, Samsung, and NVIDIA, who each hold ARM licenses, could go on to power bigger and faster PCs which emulate x86, driving Intel out of the ecosystem. The company dropped the hammer earlier this week, in a passive-aggressive note without taking names, warning Microsoft and Qualcomm to cease from their efforts to build such a device.
NVIDIA has achieved an agreement with Transmeta Corporation today, to license Transmeta's LongRun and LongRun2 technologies and other intellectual property for use in connection with NVIDIA products. The agreement grants to NVIDIA a non-exclusive and fully paid-up license to all of Transmeta's patents and patent applications, and a non-exclusive license and transfer of certain Transmeta advanced power management and other computing technologies. Under the agreement, NVIDIA agrees to pay Transmeta a one-time, non-refundable license fee of $25.0 million. The agreement also includes mutual general releases of all claims by both parties. "We are very pleased to have achieved this license agreement with NVIDIA," said Les Crudele, president and CEO of Transmeta. "We believe that this agreement both illustrates the value of Transmeta's intellectual property and technologies to our industry and realizes for Transmeta stockholders an immediate return from the strategic licensure of our intellectual property rights."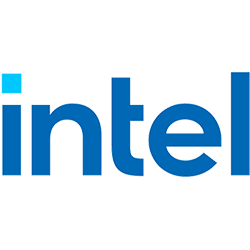 Intel Corp. and Transmeta Corp. on Wednesday said that the two companies had agreed to settle the patent infringement lawsuit. Under the terms of the agreement Transmeta will receive a one-time payment that equals its revenue for the recent three years and consequently will obtain the amount of cash that equals its revenue throughout the whole history of the company. Intel will receive rights to use technologies by Transmeta. The agreement provides for Intel to make an initial $150 million payment to Transmeta as well as to pay Transmeta an annual license fee of $20 million for each of the next five years. In total, Transmeta will receive $250 million from Intel, an unprecedented sum for the company, which combined revenue since 1999 was $249.133 million. In the last three years total earnings of Transmeta were $150.725 million. The agreement also provides for the parties to dismiss their pending patent litigation with prejudice and for a mutual general release of all claims of any type between the parties.
Return to Keyword Browsing