News Posts matching #Warner Bros
Return to Keyword Browsing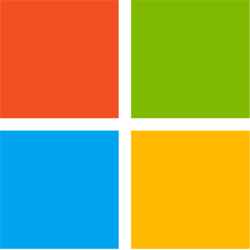 Microsoft's cloud computing business unveiled Project Silica, a cold-storage device that's designed to stand the test of time. Essentially an optical storage media, it is a 7.5 cm x 7.5 mm x 2 mm square piece of glass that can store up to 75.6 GB of data (inclusive of error-correction code). Unlike conventional optical media such as CD or Blu-ray, which relies on etching pits of different lengths on a plastic substrate to denote ones and zeros, project silica uses nanoscale gratings and deformations, while AI is used for error-correction to overcome any aging of the media. The company developed a proof-of-concept using quartz glass.

"A laser encodes data in glass by creating layers of three-dimensional nanoscale gratings and deformations at various depths and angles. Machine learning algorithms read the data back by decoding images and patterns that are created as polarized light shines through the glass," writes Microsoft in its description of how Project Silica works. CD can typically hold data for 1-2 centuries provided that the disc is stored properly. After that, the plastic physical layer decays, losing data integrity. Project Silica, on the other hand, is designed to be resilient not just in a box, but also outside it. The media can "withstand being boiled in hot water, baked in an oven, microwaved, flooded, scoured, demagnetized and [withstand] other environmental threats that can destroy priceless historic archives or cultural treasures if things go wrong," says Microsoft.
Electronic Arts announced that they've added six Warner Bros games to their Origin Access subscription service. The new titles belong to the Batman: Arkham and LEGO Batman series. This is an important feat for EA as it's the first time that a third-party publisher has allowed their games to join The Vault. According to EA, this is just the tip of the iceberg as they are planning to add five more games, including the award-winning indie title "The Witness", in the upcoming weeks. For those players who are interested in trying Origin Access, EA is currently offering a seven-day free trial from now through March 26, 2018.
Return to Keyword Browsing