News Posts matching "i7 7700K"
Return to Keyword Browsing
CORSAIR, a world leader in enthusiast memory, high-performance gaming hardware and PC components, today announced three powerful new configurations of its multi-award-winning CORSAIR ONE performance PC. Hailed by press as "the new benchmark for small-form-factor gaming systems*" and "a triumph in both performance and design," CORSAIR ONE has redefined what gamers, content creators and power-users can expect from a small-form factor PC.

Now CORSAIR takes CORSAIR ONE even further, with three new configurations pushing the limits of PC performance. Equipped with a liquid-cooled Intel Core i7-7700K CPU, Intel 200 Series motherboard and iconic bead-blasted aluminum casing, CORSAIR ONE PRO is now available with NVIDIA's most powerful GeForce GPU, the GeForce GTX 1080 Ti in top-end models, high-speed M.2 NVMe SSD storage, and up to 32GB of CORSAIR DDR4 memory. Incredibly small and unbelievably quiet, CORSAIR ONE is now available fully loaded to master the most advanced games and demanding workloads. It's the fastest ONE yet.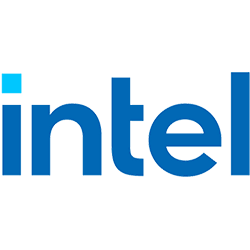 Over at Techspot, Steven Walton managed to get a hold of Intel's new six-core, 12-thread Core i7-7800X CPU, and chose to take it for a spin over a levy of gaming benchmarks. The results don't bode particularly well for Intel's new top i7 offering, though: it is soundly beat by its smaller, svelter brother in virtually all gaming tasks.

Out-of-the-box results are somewhat in line with what we would expect: the Core i7-7700K does bring about a base clock increased by 700 MHz compared to the i7-7800X (4.2 GHz vs 3.5 GHz), and has a higher boost clock to boot (4.5 GHz vs 4 GHz.) And as we've seen over and over again, including with Intel rival AMD's Ryzen offerings, frequency usually trumps core count when it comes to performance when applications are exposed more than four cores. And this leads to Walton's results: the Core i7 7700K is still king in pure FPS terms, coming in with a much more attractive proposition than the 7800X in both minimum and maximum FPS, as well as power consumption.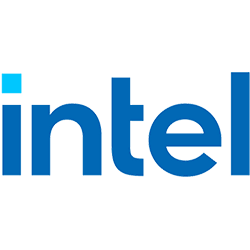 Reports around the web (and posts on Intel's forums) speak in hushed, strained and horrified voices at how some users with Intel's Core i7-7700 processors are seeing strangely random temperature spikes on their processors, which prompts their cooling solutions to spin to the rescue. The report only mentions Intel's 7700 (non-K) processor; though it would seem this issue is more prone to happen with the K version of the processor, according to Intel's forums.

Apparently, some users are seeing temperature spikes that reach as high as as high as 90°C (out of a recommended 100ºC.) Some users even go as far as admitting to have replaced Intel's fabled TIM, and running the CPU under a water cooling solution, only to find those temperature spikes still happening - and their cooling solutions rev up in response. "My own chip suffers from it, (without any overclocking) which is quite an annoyance," a user wrote. "This despite a delid modification and a proper water loop, resulting in the fans ramping up and down very frequently, and the temperature appearing to frequently spike near the danger zone." Intel, naturally, deployed a sanitized response, saying that "the reported behavior of the 7th Generation Intel Core i7-7700K Processor, showing momentary temperature changes from the idle temperature, is normal while completing a task (like opening a browser or an application or a program)." Business talk all the way, but to be honest, we don't even know if there is a real problem here, though there are so pretty interesting OCCT graphs being posted on the forum page. What do you say? Any of our users have seen similar issues?
Return to Keyword Browsing