Test System
Test System - VGA 2021.1
Processor:
AMD Ryzen 7 5800X @ 4.8 GHz
(Zen 3, 32 MB Cache)

AMD wants to sell you the overpriced Ryzen 9 5900X.
The 5800X is actually the faster processor for gaming,
due to its CCD design, and much more affordable, too.
Motherboard:
MSI B550-A Pro
BIOS 7C56vA5 / AGESA 1.2.0.0
PCIe Resizable BAR enabled where supported
Memory:
Thermaltake TOUGHRAM, 16 GB DDR4
@ 4000 MHz 19-23-23-42 1T
Infinity Fabric @ 2000 MHz (1:1)
Cooling:
Corsair iCue H100i RGB Pro XT
240 mm AIO
Storage:
Crucial MX500 2 TB SSD
Power Supply:
Seasonic Prime Ultra Titanium 850 W
Case:
darkFlash DLX22
Operating System:
Windows 10 Professional 64-bit
Version 20H2 (October 2020 Update)
Drivers:
RX 6700 XT: March 3 Press Driver
AMD: 21.2.3 Beta
NVIDIA: 461.72 WHQL
Benchmark scores in other reviews are only comparable when this exact same configuration is used.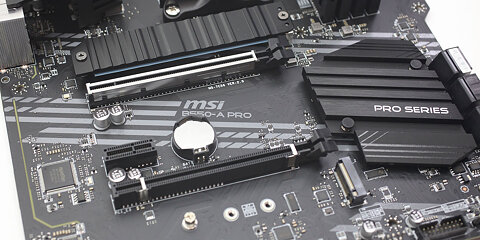 All games and cards are tested with the drivers listed above—no performance results were recycled between test systems. Only this exact system with exactly the same configuration is used.
All graphics cards are tested using the same game version.
All games are set to their highest quality setting unless indicated otherwise.
AA and AF are applied via in-game settings, not via the driver's control panel.
Before starting measurements, we heat up the card for each test to ensure a steady state is tested. This ensures that the card won't boost to unrealistically high clocks for only a few seconds until it heats up, as that doesn't represent prolonged gameplay.
Each game is tested at these screen resolutions:
1920x1080: Most popular monitor resolution.
2560x1440: Intermediary resolution between Full HD and 4K with reasonable performance requirements.
3840x2160: 4K Ultra HD resolution, available on the latest high-end monitors.