Introduction
RHA is a Glasgow-based audio brand best known for their wired and wireless headphones. Some time ago, I reviewed their MA750 Wireless in-ear headphones (
read it here
) and liked what I saw and heard. Some of you requested a review of the RHA MA650 Wireless, another pair of wireless in-ear headphones with promising specifications but a more digestible $99/€99 price tag. RHA was kind enough to send me a sample of the MA650 Wireless, so this is a long overdue review of these interesting headphones.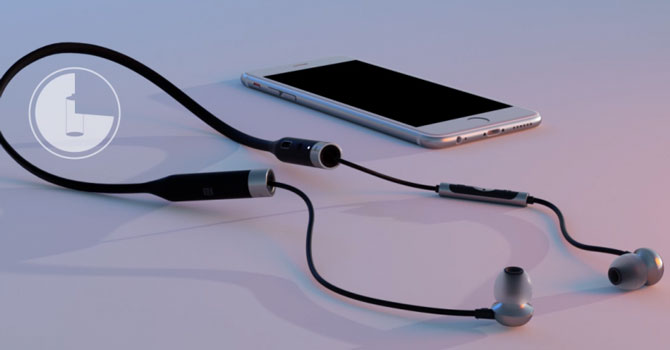 Much like the MA750 Wireless, the RHA MA650 Wireless is based on a neckband design, meaning the earpieces are connected with a wire that loops through a silicone neckband instead of wirelessly communicating with each other. Even though the so-called True Wireless Stereo (TWS) headphones are currently in high demand, some users, myself included, still prefer the neckband design, mainly because it eliminates the risk of losing an earpiece. The controls are usually more convenient to use on a pair of wireless headphones with a neckband as well. Some might consider the neckband design to be a faux-wireless one, but let me assure you, that's not a correct way of looking at it. Not having a wire between your pocket (phone) and your head (ears) is incredibly freeing. Once you get used to it, you'll be hard-pressed to ever go back to using a traditional, wired pair of headphones.
The RHA MA650 Wireless offers everything you might expect from a $100/€100 pair of wireless in-ear headphones and more, with SBC and aptX Bluetooth audio codec support, IPX4-rated splash and sweat resistance, a built-in microphone, a grand total of nine pairs of replacement ear tips, and 12 hours of battery life. I've been using these headphones as my daily driver for over six months, so I'm more than ready to share my thoughts about build quality, comfort, audio performance, and general functionality.
Specifications
Model 380.1 dynamic speaker drivers (neodymium magnet)
16-22.000 Hz frequency response (specified by the manufacturer)
Neckband, in-ear design
Bluetooth 4.1 (SBC, AAC, aptX) and NFC connectivity
12-hour battery life (specified by the manufacturer)
IPX4 rating (splash and sweat resistance)
Built-in audio controls (Play/Pause, Previous/Next, Volume Up/Down, answering phone calls)
Built-in microphone for phone calls
0.5 m rubberized USB-C charging cable
Nine pairs of replacement ear tips (silicone, Comply foam)
Carrying pouch
Weight: 33 g
The Package
The box the RHA MA650 Wireless comes in looks sophisticated. It does a great job of going over the key features of the headphones without being cluttered.
The box can be folded out to reveal even more features and the headphones themselves, safely tucked away behind a transparent plastic window.
This is what you'll find inside the box, nicely packed and organized in appropriate compartments. Aside from the headphones, you get a user manual, safety manual, USB-C charging cable, carrying pouch, and an interesting metal plate with replacement ear tips. Two more pairs of ear tips are packed inside a small plastic bag, along with a rubber cable clip I found no use for. Overall, that's a hefty bundle containing everything you might need to fully utilize your wireless in-ear headphones.