Packaging
The Drive
The drive uses the M.2 2280 form factor, which makes it 22 mm wide and 80 mm long.
Like most M.2 NVMe SSDs, the Silicon Power P34A80 connects to the host system over a PCI-Express 3.0 x4 interface.
On the PCB, you'll find the controller, four flash chips, and two DRAM chips.
Chip Component Analysis
The Silicon Motion SM2263ENG is a fairly new 8-channel flash controller we've seen on other high-performance SSDs, like the ADATA SX8200 Pro.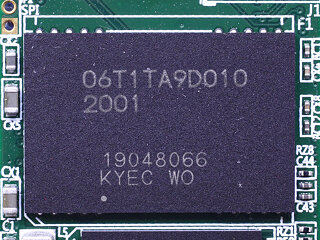 The four TLC flash chips are made by Intel/Micron, built using 64-layers on a 3D NAND production process.
Two Hynix DDR4-2666 chips provide a total of 1 GB of fast DRAM storage for the controller to store the mapping tables.