Monday, June 10th 2013
ASMedia owes a big part of its brand value to the initial popularity of third-party USB 3.0 host controllers, before motherboard chipsets started integrating it. It's only natural that the company is enthused about the upcoming USB 3.5 standard. At a recent media event, the company announced that it would be among the first to offer USB 3.5 host controllers, when the standard enters the consumer market some time in 2014.
With each new major version of USB, the specification increases interface bandwidth by 10 times. This time however, bandwidth is only being doubled, and so the version numbering is 3.5 and not 4.0. USB 3.5 will offer a bandwidth of 10 Gbps, will be able to deliver higher power to devices, and will maintain backwards compatibility with all older USB standards. USB 3.5 host controllers could compete directly with Thunderbolt. Despite a 2-year headstart, the 10 Gbps Thunderbolt interface is being offered only by one major host controller manufacturer, Intel, and the controllers are expensive compared to USB 3.0 host controllers. Unless that changes, Thunderbolt's future as a mainstream consumer interface will be in jeopardy with the advent of USB 3.5.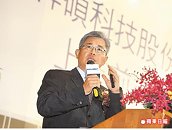 Sources:
Apple Daily Taiwan
,
OCWorkbench