Monday, February 24th 2020
The 2020 Game Developers Conference (GDC), the largest annual gathering of the video game and interactive art industry, is on schedule for its mid-March unveiling despite concerns over the COVID-19 global epidemic (aka novel-Coronavirus outbreak). The epidemic is believed to be largely responsible for the cancellation of the 2020 edition of MWC (Mobile World Conference) held in Barcelona, Spain. GDC 2020 will hit the road on March 16th, with its seat at Moscone Center in San Francisco, USA. Unlike MWC, which is fueled primarily by large mobile firms based out of Asia, GDC is a bit more democratized, and largely attended by independent (indie) game developers. Indie delegates use GDC mainly as a networking platform.
In related news, the 2020 Computex expo, the largest annual gathering of the PC and allied electronics industries, is on schedule for its June 2nd unveiling. This is particularly important as Computex is held in Taipei, situated in proximity to South- and Central Mainland China, which have the biggest clusters of COVID-19 cases, with its epicenter in Wuhan, Hubei province. The last major epidemic to ravage this part of the world, the 2003 SARS outbreak, had forced a postponement of the year's Computex to late-September. Organizers TAITRA will institute special measures for the show in compliance with local regulations, which include a mandatory requirement for on-site workers to wear face masks capable of filtering out NoCV, a "no handshake" policy, easy access to hand-sanitizers, possible medical outposts and additional presence of emergency personnel.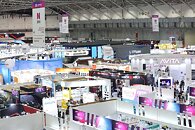 Sources: Android Central, Computex Taipei, AnandTech