News Posts matching "500 GB"
Return to Keyword Browsing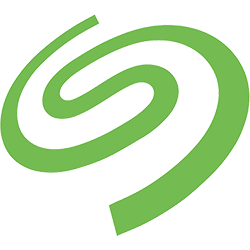 Seagate, who are making strides in both storage density and performance of traditional HDDs with their HAMR and Multi-actuator technologies aren't going to let themselves be left dry in the SSD race. To that effect, the company, via a blog post, has just announced the introduction and availability of their barracuda SSDs, available in capacities up to 2 TB (in 250 GB, 500 GB and 1 TB additional tiers).

Like most recent SATA III SSDs, the Barracuda SSDs max out the data channel with maximum sequential read and write speeds reaching 540 and 520 MB/s respectively. There's a five-year warranty on these SSDs, which is in line with industry standards, and Seagate is asking $74.99 for the 250 GB SSD; $119.99 for the 500 GB one; and $229.99 for the 1 TB capacity. The 2 TB model will be available at a later date.
Western Digital and SanDisk have updated their Blue and Ultra line of consumer SSDs with the latest 3D BiCS FLASH NAND technology. Capacities will range from 250 GB capacities through 500 GB and up to 1TB at launch, with a 2 TB SanDisk Ultra 3D SSD "coming soon." The hardware powering each drive is exactly the same, save for the difference in available storage: the controller used is a Marvell 88SS1074, protocol is SATA 6Gbps / AHCI, and even warranty stays the same through all WD and SanDisk models, at three-years (limited.)
The WD Blue line of SSDs will be available in both 2.5" and M.2 2280 single-sided models. Sequential read speed starts at 550 MB/s for both WD Blue 250 GB and SanDisk Ultra 3D, with sequential write speeds at a rated 525 MB/s and read/write IOPS being set at 95,000/81,000 respectively. All other (higher) capacities deliver slightly more performance: 560 MB/s sequential read speeds, 530 MB/s sequential writes, 95,000 random read IOPS, and 84,000 random write IOPS. Pricing is as follows: WD Blue 3D 250 GB ($89); Blue 3D 500 GB ($149.99), Blue 3D 1 TB ($279.99); SanDisk Ultra 3D 250 GB ($99.99), Ultra 3D 500 GB ($164.99), Ultra 3D 1TB ($279.99) and Ultra 3D 2TB ($549.99, currently unavailable.)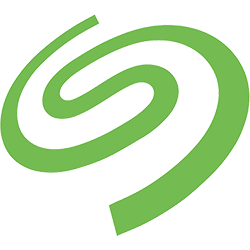 Seagate has officially updated their
FireCuda line
, the solid-state supported, high-capacity hybrid drives. The new, 5th Gen models sport a thinner form-factor (2.5"), rocking the company's multi-tier cache technology as well as 1 TB SMR (Shingled Magnetic Recording) plates. The SMR plate's difference compared to conventional, perpendicular recording HDD technology allows these hybrid drives to increase storage density by up to 25%, by allowing newly-written magnetic tracks to partly overlap previously-written ones, reducing the amount of platter real-estate occupied.
The caveat with this technology is that the overlapping-tracks architecture may slow down the writing process, since writing to one track overwrites adjacent tracks, and requires them to be rewritten as well. However, according to Seagate, the large, multi-tier cache technology and large NAND caches are enough to offset any performance loss incurred by the SMR technology employed on these drives, and then some.
Return to Keyword Browsing