News Posts matching #Comet Lake-S
Return to Keyword Browsing
Intel is inching closer to the launch of its socket LGA1200 mainstream desktop platform based on its 400-series chipset and 14 nm "Comet Lake-S" silicon. The platform provides a forward upgrade path to the company's 10 nm "Ice Lake-S" processors when they come out. "Comet Lake-S" is a derivative of the "Skylake" microarchitecture that's been scaled up to 10 CPU cores, and HyperThreading enabled across the board, with clock speeds pushed to the limits of the 14 nm silicon fabrication process. The TDP of some of these parts is reportedly set as high as 125 W. GIGABYTE is ready with dozens of motherboards for these processors, based on one of five chipsets - Z490, H470, Q470, B460, and H410.
The Intel Z490 Express will be the top-end chipset geared toward gamers and enthusiasts wanting to overclock their processors. The H470 will be a slight step down, and possibly lack multi-GPU and CPU overclocking support. The Q470 is its twin with certain enterprise-relevant features. The B460 is the mid-range chipset, targeting a spectrum of users including gamers who don't overclock their CPU. The H410 will be the entry-level chipset for everyone else. What's interesting about GIGABYTE's list of motherboards filed for regulatory clearance from the Eurasian Economic Commission, is that is looks partial. There are far too few AORUS-branded products.
AMD updated its technology roadmaps to reflect a 2020 launch window for its upcoming CPU and graphics architectures, "Zen 3" and RDNA2. The two will be based on 7 nm+ , which is AMD-speak for the 7 nanometer EUV silicon fabrication process at TSMC, that promises a significant
20 percent increase
in transistor-densities, giving AMD high transistor budgets and more clock-speed headroom. The roadmap slides however hint that unlike the "Zen 2" and RDNA simultaneous launch on 7th July 2019, the next-generation launches may not be simultaneous.
The slide for CPU microarchitecture states that the design phase of "Zen 3" is complete, and that the microarchitecture team has already moved on to develop "Zen 4." This means AMD is now developing products that implement "Zen 3." On the other hand, RDNA2 is still in design phase. The crude x-axis on both slides that denotes year of expected shipping, too appears to suggest that "Zen 3" based products will precede RDNA2 based ones. "Zen 3" will be AMD's first response to Intel's "Comet Lake-S" or even "Ice Lake-S," if the latter comes to fruition before Computex 2020. In the run up to RDNA2, AMD will scale up RDNA a notch larger with the "Navi 12" silicon to compete with graphics cards based on NVIDIA's "TU104" silicon. "Zen 2" will receive product stack additions in the form of a new 16-core Ryzen 9-series chip later this month, and the 3rd generation Ryzen Threadripper family.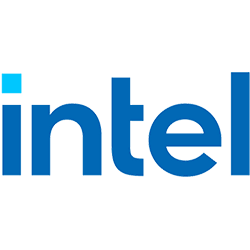 Intel's development of their Core architecture in the post-Ryzen world has been slow, with solutions slowly creeping up in core counts with every new CPU release - but much slowly than rival AMD's efforts. Before Intel can capitalize on a new, more scalable and power-efficient architecture, though, it has to deliver performance and core count increases across its product line to stay as relevant as possible against a much revitalized rival. Enter Comet Lake-S: the desktop parts of Intel's new round of consumer CPUs, which will reportedly see an increase in the maximum core count to a 10-core design. This 10-core design, however, comes with an increase in power consumption (up to 135 W), and the need, once again, for beefier power delivery systems in a new, LGA 1200 package (with 9 more pins that the current LGA 1151).

The move to a new socket and the more stringent power requirements give Intel the opportunity to refresh its chipset offerings once again. If everything stays the same (and there's no reason it should change), new Z470 and Z490 chipsets should be some of the higher tier offerings for builders to pair with their motherboards. The new Comet Lake-S CPUs will still be built in the now extremely refined 14 nm process, and allegedly keep the same 16 PCIe 3.0 lanes as current Coffee Lake Refresh offerings. The new CPU offerings from Intel are expected to roll out in Q1 2020.
Return to Keyword Browsing