News Posts matching "Cryptocoin"
Return to Keyword Browsing
Nothing in life is free, not even the Wi-Fi at Starbucks cafes. That's something Noah Dinkin would discover eventually. While sipping his coffee at a Starbucks coffeehouse in Buenos Aires, the founder and CEO of stensul decided to log onto the Wi-Fi network to get some work done. To his surprise, there was an unusual delay before he was able to access the internet. Noah later found out that a malicious code was working behind the scenes to hijack customer's devices to mine Monero (XMR). He immediately reported the exploit to Starbucks via
Twitter
. Starbucks was unaware of the issue, but the company immediately contacted their internet provider to remove the code. To their defense, the Wi-Fi service is outsourced to a third-party provider, therefore, Starbucks doesn't own or control the Wi-Fi network. The company claims that this was an isolated case, and their other stores are safe.
BBC News
To all you out there wondering why you can't get a GPU for gaming at a reasonable rate, or why we are using
record numbers in energy usage
to mint so called "toy money," depleting our planets energy in the process, I have a bit of a statement to make as a former miner and "part of the problem" so to speak.
I'm sorry, it wasn't supposed to be this way. None of it was supposed to go down like this.
That probably requires some justification, yes? I mean mining is an inherently energy expensive operation, right? Well, yes and no, respectively. Yes, it requires justification, and that's precisely because mining is NOT an inherently energy expensive operation, despite public perception. It has become that way due to human greed, and nearly everything bad to come from cryptocurrency has decidedly come from that group: humans. Cryptocurrency is not inherently responsible. The inventors, pioneers, and early miners such as myself never anticipated what was to come, and we did not intend it to be this way. Bitcoin was intended to do good, and in the end, it wasn't cryptocurrency that screwed it all up, it was humans. Human greed, particularly.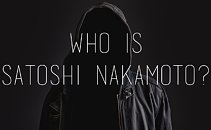 Pictures of the new Pascal 1060-based Cryptocoin-specific mining GPUs have surfaced on the Chinese tech site expreview.com. They look markedly different than their gaming variety, not only lacking any display outputs (as expected), but also lacking any fan or active cooling at all and merely having a passive aluminum heatsink to cool it. It is likely that it could expect external active cooling or high airflow cases to function properly.
Expreview appears to have a lot of them already set up in a good quality rack-miner style setup, so feel free to oogle over this article's photographs if you happen to be interested in the Cryptocoin "wave" as of late.Source:
expreview.com
Return to Keyword Browsing